Storage Made Easy Closes Second Seed Round of $1 Million for Its On-Premise Enterprise Cloud Control Product
Vehera LTD which trades as Storage Made Easy has closed an additional $1 million second seed round funding. The financing round was a private placement financing syndicated by IDJ Limited, a UK based specialist advisor in international corporate finance and business services.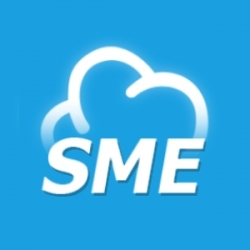 London, United Kingdom, February 13, 2014 –(PR.com)– Storage Made Easy (SME), the public and private cloud startup for secure private enterprise file sharing and synchronization (EFSS), previously raised $1 million in its first seed round in December 2011. Total funding to-date now stands at around $2.5 million.
The cloud computing company plans to use the money for continued expansion of its sales team in the US, continental Europe and UK. The capital raised will be used to strengthen the sales team to sell its enterprise on-premise Cloud Control offering. Unlike other vendor offerings the SME solution works with existing public and private data stores such as WebDav, FTP, SharePoint™, Google Drive™, Dropbox™. Box™, Salesforce™ unifying them into a single cloud file system and offering strong encryption and audit controls for all data.
The London headquartered startup is on track to double its sales for the 2013/2014 fiscal year largely due to its expanding portfolio of customer which include companies such as Lush™, the global cosmetics manufactures, Huddle™ the cloud based collaboration company and Eleco PLC, a software development group that is focused on the Architectural, Engineering and Construction industry.
Storage Made Easy has also forged partnerships with global cloud providers who offer its product including ThinkOn, a Canadian Cloud Provider, Genie, an Israel Cloud Provider, Swoscom, a Swedish Cloud Provider, and Webhosting.Net, a US Cloud Provider.
"We are competing with other companies in the private Enterprise file sharing space which have had access to hundreds of millions of venture capital dollars," said Jim Liddle, SME CEO. "But the strength of our team and our product differentiation is enabling us to win sales against both cash rich VC startups in our space as well as established companies."
The hybrid cloud model used by the company has several unique features such as:
– Compatibility with almost any private or public cloud data store;
– Secure deployment entirely behind the corporate firewall;
– No data is duplicated, it remains resident on the original store;
– Different data stores on multiple clouds can be coalesced into a virtual workspace;
– SME can encrypt remote cloud data with a private key;
– Auditing of all file events with strong file sharing and geo location restrictions;
– Provides ubiquitous interfaces that allow FTPS, SFTP, WebDav and S3 API access into any underlying data store connected to the appliance, whether natively supported or not;
– Virtual Drive technology for Mac, Windows and Linux that makes remote data appear to be local;
– Mail plug ins for Microsoft Outlook and uniquely, also Mac Mail;
– Sync for online/offline access to files on the desktop.
The Storage Made Easy Cloud Appliance can be deployed on a company's own servers, on their existing service provider's servers, or IaaS infrastructures such as Amazon EC2 and Linode. This allows companies to use its existing data, in conjunction with any private or cloud based storage, thus providing user's with freedom of choice.
"Ultimately it is all about what we call Cloud control, whether that Cloud is private, public or hybrid, IT needs to have a governance point to securely control data."
Liddle finished by saying, "We already have some exciting wins to announce in the next few months as well as a brand new product launch that will further differentiate us from the competition in the enterprise space."
About Storage Made Easy:
Storage Made Easy is the trading name of Vehera LTD who have offices in the UK, USA and Switzerland.
The SME solution allows IT to regain control of "cloud data sprawl" by unifying private / public company data and privately used employee cloud data solutions into a single converged infrastructure. This can easily be managed and be used to set and enforce governance and audit controls for file access and sharing in addition to providing deep content search of indexed data.
This approach provided a solution to the "shadow IT" conundrum and makes it possible for companies to find a balance between the protection of corporate data and employee data by allowing businesses to monitor, secure and audit all data silos, be they private or cloud or company or employee, from a single access point.
Storage Made Easy is wholly owned by Vehera Ltd., a private London-based limited company. Further information can be found at http://StorageMadeEasy.com.
Support InfoStride News' Credible Journalism: Only credible journalism can guarantee a fair, accountable and transparent society, including democracy and government. It involves a lot of efforts and money. We need your support. Click here to Donate