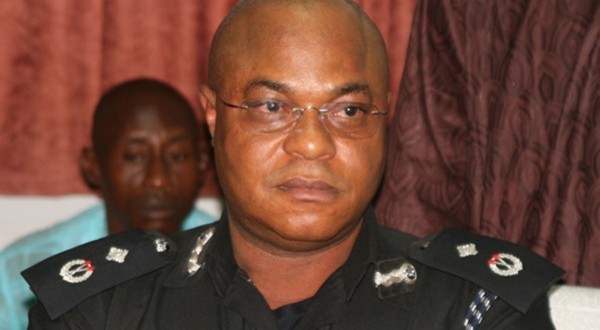 The Rivers State Police Command has doused tension over a suspected bomb that sent traders and commuters in Port Harcourt, the state capital scampering for safety on Tuesday, saying it was an "engine mechanical part".
The Police Commissioner, Tunde Ogunshakin, in a statement on Thursday, said that after the requisite technical examination and analysis was carried out on the object, it was discovered that it had no connection whatsoever with an explosive device.
The presence of the leather bag, dropped by an unidentified man along the ever busy Ikwerre Road, on Tuesday afternoon, caused a stampede in the area as people ran for dear lives.
Within the next 45 minutes, Ikwerre Road, Railway Road, and adjoining areas were empty as residents hurriedly ran out of their homes for safety.
"I wish to draw your attention to the news print media and some selected news agencies on alleged Bomb Scare in Rivers State", Mr. Ogunshakin said.
"This situation which will no doubt have instilled fear in the minds of inhabitants of the state does not represent the true position of things", he added.
According to the CP, the Nigeria Police Explosive Ordinance Department, EOD, received a distress call, at about 1.30 p.m. on Tuesday, through the Control Room that a dangerous object suspected to be an Improvised Explosive Device was found in Diobu Market.
"Our EOD Team moved to the scene and identified the object to be an Engine Mechanical Part. After the requisite technical examination and analysis was conducted on the said mechanical part, it was found not to have any nexus whatsoever with an Improvised Explosive Device or related equipment.
"The item was, however, evacuated from the scene in order to douse tension. I am using this medium to appeal to everyone to ensure that all items that are no longer needed are properly disposed-off in the appropriate Waste Disposal Centres", said the police boss.
"Consequently, I want to further advise everyone to go about his or her lawful business as the Rivers State Police Command has put in place adequate security to ensure that no attempt is made to disrupt the present peaceful atmosphere while any suspicious move should be reported to the Police and other security agencies.
"I also want to appeal to the media to endeavour to find out useful and relevant information before going to press", he added.