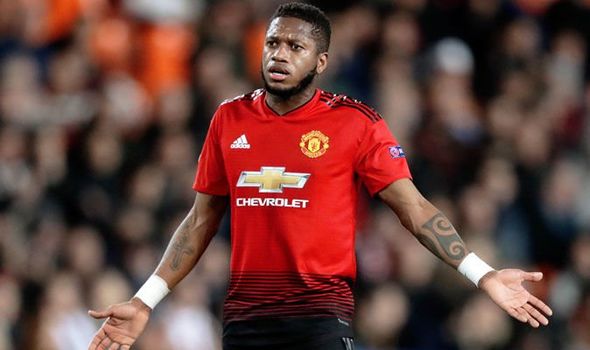 Manchester United midfielder, Fred has come out to say that the team was very bad in their 6-1 defeat vs Tottenham.
He, however, believes a positive response will be delivered after the international break.
According to him, he is very optimistic that the same confident Mufc team towards the end of 2019-20 can be recaptured and the match vs Spurs will be quickly forgotten.
He added that it is very important for Mufc players to look ahead as the upcoming games can right the previous wrongs.
His words, "Nobody wants to lose a game, especially at home and by that scoreline. We've thought a lot about it and talked a lot in the dressing room.
"It was really bad for us, but we have to come back stronger, better, more focused and I'm sure that Saturday we start all over again. It will be a great game against Newcastle and we need to do our best to get the win.
"The international break has been really good for us because we've had time to rest and think about what we've done. Time to train too, as we didn't have a pre-season, so we needed to take this time we had during the international break and put it to good use – to train, to perfect a few things.
"Of course now, it's important for us players to look ahead.
"What happened in the last few games is in the past. We have to think ahead, about the games coming up, for us to go on a great run. We need to aim to get points, do our best so we don't have to play catch up further down the line. We need to do our best now in these upcoming games, look ahead and get the wins."