A frontline Chieftain of the All Progressives Congress (APC) in Rivers State, Prince Tonye Princewill has thrown his weight behind the emergence of Architect and businessman Tonye Cole as the consensus candidate of the party.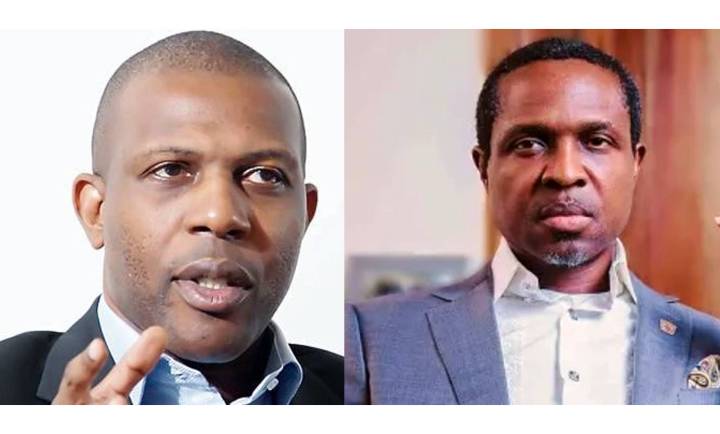 He said this has come without mix feeling as according to him, "I was looking forward to leading the APC into battle with PDP in 2023, so to say I'm happy today, would not be an accurate reflection of how I feel. The decision is still fresh, and feelings are still raw. Many are still in shock. Some are still sad. However, I subscribed to a team and signed up for a political process, which makes it my responsibility to live up to the game's rules. That makes it my responsibility to support Tonye Cole. And so I will."
He said, "The decision has now been made for him to fly the flag. The Minister did not make it. Leaders made it of the party. The ten aspirants plus two (2) new names that had also indicated interest were politely asked to excuse themselves while all the 13 leaders present, minus the Minister, then sat and deliberated. We were called back along with the Minister a few hours later to be given their decision. While we didn't go into the details of the parameters for their decision, we respect their judgement and wisdom in arriving at it. Politics is a process, it can be brutal, but it is what it is, while we are what we are."
"To all those who supported me, I want you to think of what I represent and why; that means that we need change here in Rivers state. We began this consultation because we wanted to hear your voices; that listening ear will never change," Princewill said
"It remains to be seen what God has in store for us. The leader graciously asked me to join him in Abuja, so my attention will shift there, but my heart would remain here in Rivers state. I will introduce my team to Tonye Cole personally and show him how important you are to me in the coming days. He and I share a lot in common, and he, too, is committed to lifting people. Let's help him to help us," he appealed.
"Let God's will take preeminence in our lives, and may His light continue to shine on His people'' Princewill prayed.
In his address to Rivers APC following his emergence as the consensus candidate, Architect Tonye Cole thanked the Committee for an unbiased assessment that put him forward as the consensus candidate.
Excerpt of the Address to Rivers APC
Good morning my dear APC family. As many of you would have learned, our great party has adopted me as the consensus candidate for the 2023 Gubernatorial election. This decision did not come lightly and was heavily debated. Many lessons were learnt from my emergence as the flag bearer in 2019, the primary one being erroneously labelled as an imposition on the Party by our leader, Rt. Honourable Chibuike Rotimi Amaechi.
To avoid any such controversies this time around, all the persons interested in contesting the position were asked by the Party to carry out broad consultations with stakeholders and an agreement was reached for a committee that would NOT include the leader to critically analyse each aspirant and arrive at a consensus candidate that is best suited to achieve the Party's vision and for the sake of its unity and progress.
To achieve the above purpose, all 12 aspirants were invited to a meeting on Friday 22nd April, where 19 key party elders and leaders, including the party Chairman Chief Emeka Beke, were tasked to arrive at a consensus candidate for the party. Some others present included Sen. Andrew Uchendu, Chief Sam Sam Jaja, Chief Victor Giadom, and HE Amb. Oji Ngofa, HE Amb. Maureen Tamuno, HE Aleruchi Cookey-Gam, Hon. Onari Brown, Hon George Tolofari, to name a few. The Honourable Minister categorically stated that the committee was entirely at liberty to arrive at any aspirant they deemed best suited, and he would abide by their recommendation.
All aspirants affirmed an earlier signed declaration to stand by any candidate the party endorses. The Committee asked all of us, including the Honourable Minister, to depart for our various houses until a decision was made. About two and a half hours later, we were called back to the meeting venue to get the verdict.
I want to use this medium to thank the Committee for an unbiased assessment that put me forward as the consensus candidate. I am not in doubt that it took tremendous bravery for them to make this decision in the face of severe pressure, especially as my co-aspirants are all imminently qualified for the job. I want to thank all the aspirants for their generous attitude, pledge of support to me, and loyalty to the party.
I am very mindful that it could easily be any one of them speaking to you in my place right now. For this reason, I am humbled by the incredible burden laid upon my shoulders to unite the party and reassure everyone, especially the other aspirants and those aggrieved by this decision, that I will work assiduously for an all-inclusive Party.
The work ahead of us is immense, but the path to victory is much clearer today than yesterday. Therefore, we must agree to stand as one body and work together to deliver APC in the forthcoming elections to give our dear Rivers State a new lease of life through purposeful and progressive governance that will bring about social cohesion and economic prosperity.
Support InfoStride News' Credible Journalism: Only credible journalism can guarantee a fair, accountable and transparent society, including democracy and government. It involves a lot of efforts and money. We need your support. Click here to Donate