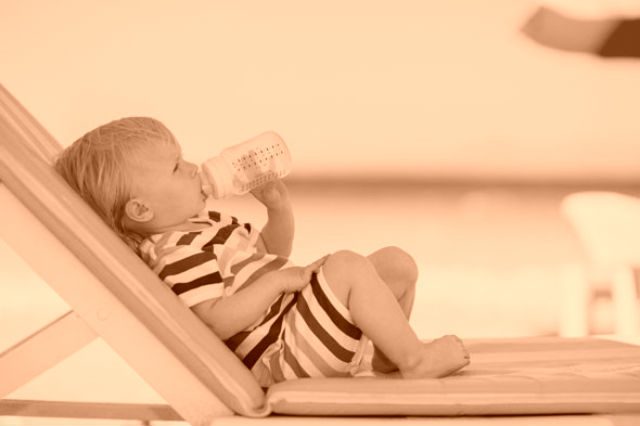 Now that summer is here, many families will be gearing up to go on holiday for a week or two. Even those that are not going away will be eager to spend some time out in the garden or enjoying days out. While summer is a wonderful time to be outdoors, one thing you do have to be mindful of is the potentially harmful UV rays from the sun. This can have a serious effect on adults, which is why it is important to protect ourselves. However, the effects on children can be even more severe, as they are more vulnerable to sun damage.
No matter where you are going, it is vital that you keep your little ones safe in the sun. This means that you can enjoy being outdoors in the summer without putting the health of your children at risk. Fortunately, there are various ways in which you can provide valuable protection to your children.
Essential tips to keep your children safe
There are a number of steps that you can take in order to protect the delicate skin of your little ones this summer. Some of the key methods that you can use include:
Use an effective sun-block: It is vital that you use an effective sun-block on your child's skin so that the UV rays of the sun do not cause damage. You will notice that there are special sun-blocks designed especially for children. These have a much higher factor level than standard sun-blocks, and they are hypoallergenic. This makes them ideal for the sensitive skin of children, and the higher factor means that the UV rays won't penetrate through as easily. Also, you need to bear in mind that this product is not just for the face. You should apply it all over – arms, legs, back, and anywhere else that is exposed. Also, make sure you read the instructions with regards to re-application.
Protect their heads: You also need to make sure that you protect the heads of your children, particularly very young children who have not yet grown much hair. Investing in a suitable hat will not only provide shade for your little one but will also stop the sun from burning and penetrating the top of the head. You will find a wide selection of hats and caps at specialist retailers like Mothercare. These provide an affordable way to provide protection. You can even save money on these with Mothercare Discounts @ VoucherBin.
Use eye protection: Remember, the harmful rays of the sun can also affect the eyes. You should therefore make sure that your child has a good pair of children's sunglasses with UV protection. This will enable them to enjoy being outdoors without the constant glare of the sun blinding them. More importantly, it will protect against harmful damage from the sun.
Sit in shaded areas: When you are out with your little ones, whether it is in your garden or somewhere else, make sure you spend your time in shaded areas. This doesn't mean you can't be out in the sun. It just means that you should provide some extra protection, such as sitting underneath a canopy or awning in the garden or using umbrellas for shade when on the beach or on holiday.
Steer clear of the midday sun: The glare and heat from the sun is worse at certain times of the day, and the worst time is around midday. It is important to keep your little ones out of the hot midday sun if you can. The morning and later in the afternoon is often the coolest times, and these are therefore best if you plan to spend an extended time outdoors.
Keep them hydrated: We all lose a lot of water in the hot weather because we perspire more. This can leave us dehydrated, and for children this can be dangerous. You therefore need to make sure your little ones are kept hydrated during the warm weather. Get them to drink plenty of water – plain water is best but if you are struggling you can add some sugar-free squash to encourage them to drink more.
Conclusion
As long as you take the right steps to protect your little ones, you can all enjoy the outdoors this summer. The methods above are all very simple but effective ways of providing valuable protection for your child. Of course, kids love being out in the sun and playing in the fresh air. However, as a parent you need to use your common sense and moderate the amount of time they are exposed to the sun when it is particularly hot. The last thing you want is for your child to experience painful sun-burn, sun-stroke, or other more serious issues.
Support InfoStride News' Credible Journalism: Only credible journalism can guarantee a fair, accountable and transparent society, including democracy and government. It involves a lot of efforts and money. We need your support. Click here to Donate