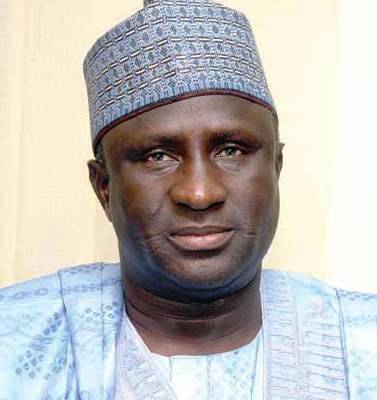 ABUJA (Federal Ministry of Transport Report) – The Minister of Transport, Idris Umar has said that an estimated five million commuters from across the country have utilised the rail transport system from last year to date. He disclosed this in Abuja during the 2014 Ministerial Press Briefing.
While attributing the high rate of patronage to increased stabilisation of the tracks following rehabilitation of the western line, Umar Idris pointed out that more couches and wagons have been procured by the Federal Government to cushion the growing demands for rail transportation in the country. He also said that the number of passengers conveyed by rail has increased from 4, 155, 988 in 2012 to 4,328,789 in 2013 with a projection of over 5,000,000 passengers in 2014.
He noted that this was as a result of increased stabilisation of the tracks after completion of the rehabilitation of the western line. Adding, the targets set for delivery of freight and passenger services have substantially been met as more couches and wagons are required to meet the high demands for rail services.
The Minister promised that the Federal Government will complete the work on the ongoing Abuja – Kaduna inter-state railway project in conjunction with the Chinese Company (CCECC). He further indicated that the project which covers 187.5 km is now 85 percent complete. "It would be delivered by the end of the year. The feasibility studies for survey work and other sample exercises awarded at undisclosed sums have been completed, while six others which were either recently awarded or previously signed are currently undergoing execution," he stated.
"Routes with complete feasibility studies include: the Lagos – Abuja high speed line (615km); the Ajaokuta – Obajana – Jakura – Boro – Abuja with additional line extension from Otukpe to Anyingba – Nsuuksa – Aguleri – Onitsha covering 821km. Others are the Zaria – Kaura Namoda – Nnewi – Owerri – Illela – Birni Konni (Niger Republic) covering 520km as well as Benin – Agbor – Onitsha – Nnewi – Owerri – Aba with additional line from Onitsha – Enugu – Abakaliki covering 500km and the Eganyi – Lokoja – Abaji – Abuja lines covering 280km have their feasibility studies completed."
According to him, the Kano – Bichi – Katsina – Jibiya route covering 35.4km; the Sokoto -Birni Kebbi – Jega – Yaur – Makera route covering 408km; Aba – Umuahia – Calabar covering 340km; Port Harcourt – Aba – Umuahia – Enugu – Makurdi – Lafia – Kuru – Bauchi – Gombe – Biu – Maiduguri most of which were stalled by the problem of insurgency in the North – East are among routes with ongoing feasibility studies.