Police have confirmed the murder of two other people by unidentified assailants in Gudum Siyawa, a suburb of Bauchi.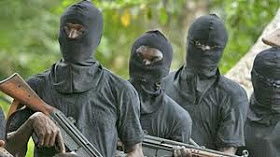 In two separate incidents, they were attacked on Saturday while returning from their farm.
One was confirmed to have been murdered by five masked men by name Aminu Ibrahim (41 years old), while Alti Danyoro, a 55-year-old woman, was attacked along with three other women who escaped, but she was unlucky and killed.
Investigations are still ongoing at these various locations and the officers in charge have not responded as calls were placed to find out about the incidence.
More details soon…