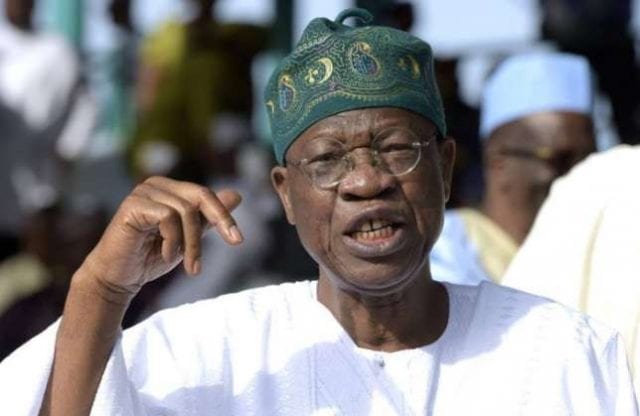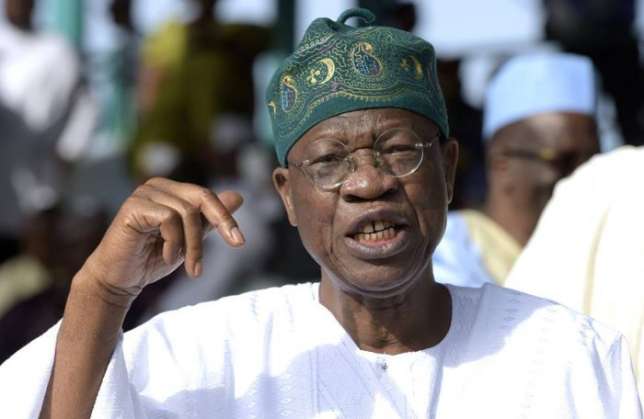 Alhaji Lai Mohammed has again talked up the drive of the All Progressives Congress (APC) government towards tackling corruption in the country.
His words: "No administration in the history of this country has exhibited the kind of courage to fight corruption that this administration has shown. We are aware that reformists government are never popular anywhere, but we will rather rid our country of corruption than to curry cheap popularity by throwing money at every issue in the name of 'settlement'.
"We are aware that corruption has continued to rear its ugly head even in countries with death penalty for corruption, but we are proud to have driven corruption under the table in just two years," the minister said.
"For our efforts so far, we have so much to showcase because we are tackling corruption, we have succeeded in raising power generation from 2,690 to an all-time high of 7,001MW. Because we are tackling corruption, we are saving 25 billion Naira monthly by cutting unnecessary allowances of officials. Because we are tackling corruption, we have added 500 million dollars to our Sovereign Wealth.
"Fund that stagnated at the one billion dollars that was used to set it up. We have raised our foreign reserves from twenty-three billion dollars to thirty-five billion dollars. We stopped the payment of phantom subsidy of between 800 billion and N1.3 trillion annually, yet petroleum products are available at competitive prices.
"There are more gains from our fight against corruption. We recovered at least 43 million dollars and 56 houses from just one former government official. We have recovered $2.9 billion from looters so far. Our whistle-blower policy has led to the recovery of $151 million and N8 billion in looted funds from just three sources. Thanks to the sincere and full implementation of the Treasury Singles Account (TSA) three trillion Naira, almost half of the estimated revenue in the 2018 budget, has accrued to government.
"With the elimination of thousands of ghost workers, we have saved N120 billion. We have eliminated the 108 billion Naira in maintenance fees payable to banks, pre-TSA. We took Nigeria out of recession without retrenching a single worker, even when oil prices were very low. Though we earned 60% less revenue, we were able to give bailouts to states many times so they can pay salaries and pension, while providing N1.3 trillion for capital expenditure, the largest amount for capital in the nation's history," he noted.
"We are not saying the media should not criticize us over our strategy for the fight, but they should stop mocking us. In recent times, it is not unusual to read such headlines as "Buhari's government losing anti-corruption war", "Buhari's anti-corruption war is failing", "Arewa youths knock President Buhari over failing anti-corruption war".
"This is sheer mockery, not reporting. And this war is not Buhari's war. It is our war," the minister emphasized.
Support InfoStride News' Credible Journalism: Only credible journalism can guarantee a fair, accountable and transparent society, including democracy and government. It involves a lot of efforts and money. We need your support. Click here to Donate