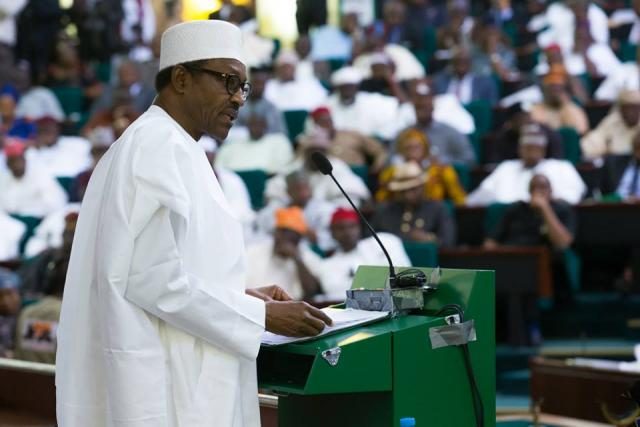 Muhammadu Buhari has said that trillions of Naira has been recovered from corrupt officials.
Buhari said this at the inauguration of the new Economic and Financial Crimes Commission (EFCC) headquarters in Abuja.
Buhari also called on the legislature to strengthen existing laws and enact new laws that will give bite to the anti-corruption agenda of his government.
"This is another milestone in our determined and collective fight against corruption.
"Throughout my journey in national service and since 2015, I have made a very conscious decision to pursue a vigorous fight against corruption in public life.
"Since 2015, we have made significant progress in the fight against corruption. Everyone now knows that corrupt officials will be held to account, no matter how long it takes.
"We have recovered and are still recovering trillions of naira that were stolen in the past few years by people without conscience.
We are pursuing recoveries everywhere and are making sure that anyone who has been found culpable is made to answer for his or her crime under the law.
"It is my hope and expectation that the judiciary, which is a critical stakeholder and partner in the war against corruption, would continue to collaborate with the Executive to bring corrupt people to book," he said.