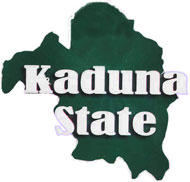 Mr Austin Iwar has called for the regulation of neighbourhood watch groups, to ensure that they do not take laws into their hands.
He stressed that the neighbourhood watch groups were important component of the security architecture, as such they must be made to conform with the law.
"There is already a structure to regulate all these security volunteer services in the state.
"Kaduna State Vigilance Service has a structure established by the state government to regulate community neighbourhood watch.
"I advise all the volunteer security services to take advantage of what the state government has provided to operate in tandem with laid-down rules.
"Let them join the Kaduna state vigilance service, so that they can be trained and know what they are doing to work within the law, work in collaboration with the police and others security agencies, so that some of their excesses will be contained,'' he said.
The CP said that the recovery of firearms had been successful in the state as more people are bringing their illegal weapons.
"As the Inspector General of Police, Ibrahim Idris has extended the period to another 21 days, the door is open for those who are in possession of illegal and unlawful weapons to return them.
"For us here in Kaduna, we are working with community leaders, we are not only recovering firearms, but also working on criminals to renounce criminality and embrace positive aspects of existence," Iwar said.