Chelsea forward, Timo Werner is not ice-cold in front of goal, Scott Minto has said. Scott recently revealed that the ex RB Leipzig player should have seven or eight more goals this season.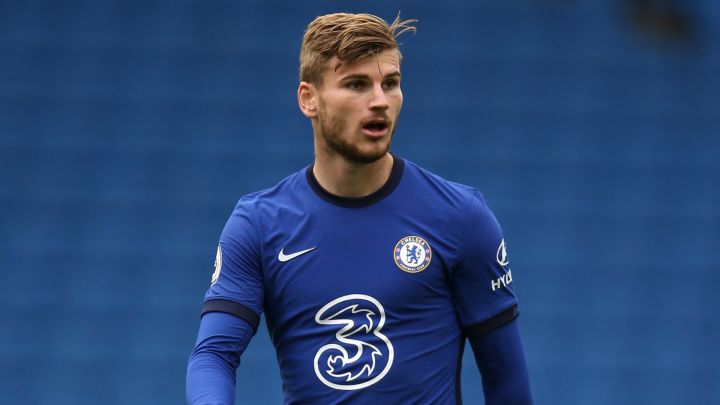 According to him, Werner is currently giving Chelsea a tactical dilemma, and a new role has to be found for the German to thrive in England.
He added that he truly believes that value will be found in Timo Werner eventually this season.
His words, "He's a player. He's a defender's nightmare.
"If he's going to play on that left-hand side, Frank Lampard has a decision to make. If they are going to play him on the left and have a big man up front, then you have to accept that he is going to come inside and try to link up with [Olivier] Giroud or [Tammy] Abraham and defensively that is going to leave you open – as we saw against Arsenal.
"Or, you stick him up front – you play him on the last defender, try and bring everybody a little bit short, make the opposition defence compact for a ball over the top or slide passes for his pace.
"In terms of his finishing, he is another one that should have, and this is his fault, another seven or eight goals to his name this season.
"He has got himself, either by good movement or by doing it himself, into some fantastic positions, one-on-one with keepers, and just not been that ice-cold striker you need to be in front of goal. But I have no doubts whatsoever that he will come good."
"I do have a problem with him tactically, in terms of playing left and defending as a team, so is Frank willing to sacrifice having that protection having him on the left-hand side and coming in or are you going to stick him up front?
"I have no doubts he will be a big player for Chelsea over the coming years."