Reverend Emmanuel Shofuyi has asked why Christmas is seen as a special celebration. H

e also went further to ask the reason behind Christmas celebration.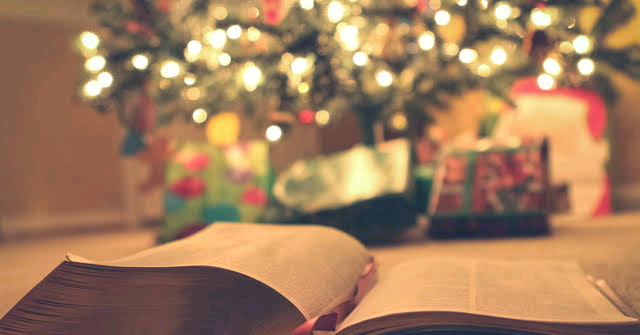 In a bid to explain, he said;
"Why does Christmas mean so much to Christians with the nativity as meaningful as ever and the slogan "Jesus is the reason for the season" so popular among wreaths, church signs and Facebook posts? For one, it is the foundation of the the belief that God loved us so much he would send His Son (God incarnate) to this world to grow and live the same way that we do. It was also the fulfillment of scripture written centuries before as the prophets foretold.
"While the crucifixion and resurrection display the power of God along with the unmerited favor for any and everyone that believes on Him, it is the birth of Jesus in a completely human form that shows the magnitude of love and the willingness to become this sacrifice on our behalf. Philippians 2:7-8 "7 But made himself of no reputation, and took upon him the form of a servant, and was made in the likeness of men: 8 And being found in fashion as a man, he humbled himself, and became obedient unto death, even the death of the cross."
"It is absolutely amazing that He would leave Heaven and its glory for our sake to take on the form of an infant and be bound in flesh until the agonizing death he would face all because of you and me! We were separated from God because of sin and He stepped in to become the sacrificial Lamb who could reconcile us to God. 2 Corinthians 5:19 & 21 says "To wit, that God was in Christ, reconciling the world unto himself, not imputing their trespasses unto them; and hath committed unto us the word of reconciliation… 21 For He hath made him to be sin for us, who knew no sin; that we might be made the righteousness of God in him." Wow, what love! He was willing to do for us what we couldn't do for ourselves.
"The birth of Jesus holds particularly special meaning for us in that because Jesus overcame, so can we. He was able to live and endure this world in human form, teach and love others, point them to the Father, then conquered death, hell, and the grave. 1 John 5:4 states "For whatsoever is born of God overcometh the world: and this is the victory that overcometh the world, even our faith." The same power that raised Jesus from the dead is in you and I (Romans 8:11) and Christmas is the reminder that He was born into this world just like us and we have a hope of a home in heaven all because our Creator loved us so much that He was born in such a lowly fashion.
In addition, he outlined and explained the 10 practical ways one can keep Christ in Christmas.
10 WAYS BY WHICH YOU CAN KEEP CHRIST IN CHRISTMAS
Give God one very special gift just from you to him.
Let this gift be something personal that no one else needs to know about, and let it be a sacrifice. David said in 2 Samuel 24 that he would not offer a sacrifice to God that cost him nothing.
Maybe your gift to God will be to forgive someone you've needed to forgive for a long time. You may discover that you've given a gift back to yourself.
Lewis B. Smedes wrote in his book, Forgive and Forget, "When you release the wrongdoer from the wrong, you cut a malignant tumor out of your inner life. You set a prisoner free, but you discover that the real prisoner was yourself."
Perhaps your gift will be to commit to spending time with God daily. Or maybe there is something God has asked you to give up. Make this your most important gift of the season.
Set aside a special time to read the Christmas story in Luke 1:5-56 through 2:1-20.
Consider reading this account with your family and discussing it together.
Set up a Nativity scene in your home. It will help you in this period.
Plan a project of good will this Christmas.
Do you have an elderly neighbor in need of home repairs or yard work? Find someone with a genuine need, involve your whole family, and see how happy you can make him or her this Christmas.
Take a group Christmas caroling in a nursing home or a children's hospital to share the experience.
Give a surprise gift of service to each member of your family.
Jesus taught us to serve by washing the disciples feet. He also taught us that it is "more blessed to give than to receive." Acts 20:35 (NIV)
Giving an unexpected gift of service to members of your family demonstrates Christ-like love and service. You might consider giving a back rub to your spouse, running an errand for your brother, or cleaning out a closet for your mother. Make it personal and meaningful and watch the blessings multiply.
Set aside a time of family devotions on Christmas Eve or Christmas morning.
Before opening the gifts, take a few minutes to gather together as a family in prayer and devotions. Read a few Bible verses and discuss as a family the true meaning of Christmas by sharing Christmas Bible Verses, Christmas Prayers and Poems, the Christmas Story, Christmas Devotionals, and Christmas Movies.
Attend a Christmas church service together with your family.
If you are alone this Christmas or don't have family living near you, invite a friend or a neighbor to join you.
Send Christmas cards that convey a spiritual message.
This is an easy way to share your faith at Christmastime. If you've already bought the reindeer cards—no problem! Just write a Bible verse and include a personal message with each card.
Write a Christmas letter to a missionary.
This idea is dear to my heart because I spent four years on the mission field. No matter what day it was, whenever I received a letter, it felt like I was opening a priceless gift on Christmas morning.
Many missionaries are unable to travel home for the holidays, so Christmas can be a very lonely time for them. Write a special letter to a missionary of your choice and thank them for giving their life in service to the Lord. Trust me—it will mean more than you can imagine.
Happy Christmas and Remain blessed." he concluded.
Support InfoStride News' Credible Journalism: Only credible journalism can guarantee a fair, accountable and transparent society, including democracy and government. It involves a lot of efforts and money. We need your support. Click here to Donate