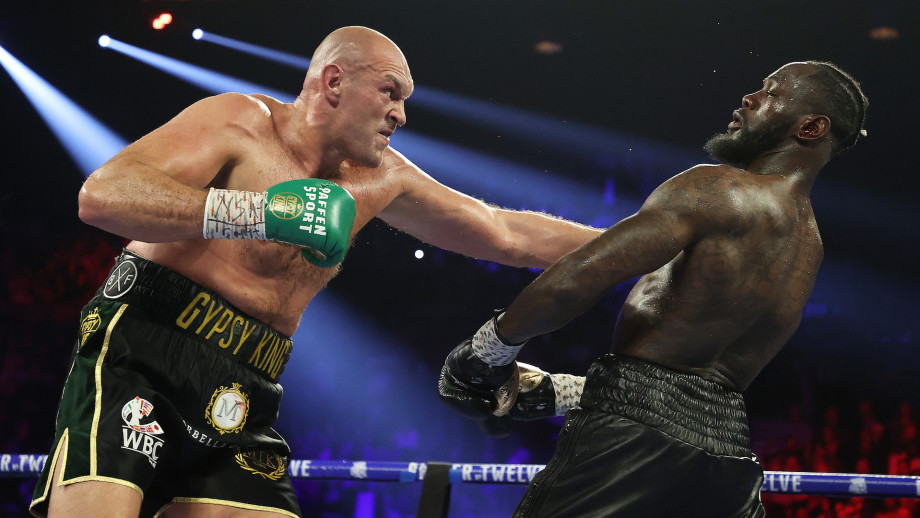 Cosmo and Donato, the designers of Deontay Wilder's $40k costume that he rocked to the ring for his 2nd fight with Tyson Fury, have said that he is currently working on a new costume for the 3rd fight.
Recall that Deontay wore a black and red armored bodysuit with a matching mask and crown to the MGM Grand in Las Vegas for the recent boxing match but still got defeated in the seventh round to hand Fury the epic victory.
According to the designers, Wilder reached out to them recently to discuss future collaborations and they are presently working on something.
They added that the boxer said he considers them family and they are equally honored to be associated with the boxing icon.
Donato said, "Deontay Wilder called me at home last night,"
"We had an extensive, honest conversation that put confusion and rumors to rest."
He very clear that he looks forward to future collaborations."
"The subject of the call then turned to 'Wilder v Fury III."
Cosmo added, "All of us consider it a privilege to contribute to the cultural and professional legacy of the iconic Deontay Wilder. As a fashion organization, I see no greater honor or responsibility that our team could be entrusted with."