In commemoration of the On the World Fisheries Day, the chairman of the Negotiating Group on Rules, noted that the WTO members' are commited to delivering a multilateral agreement for the benefit of the ocean and fishing communities.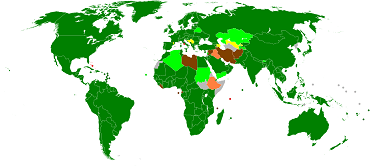 He reiterated that the World Trade Organization's negotiations on fisheries subsidies delegations are working hard to fulfil the mandate from Heads of Government in the Sustainable Development Goals.
He explained that in spite of these challenges, WTO member countries are committed to establish a meaningful outcome. In his words this is an opportunity, not to be thrown away, so that the world can come together and exercise collective responsibility.
However subject to the mandate at the WTO's 11th Ministerial Conference, and the UN Sustainable Development Goal Target 14.6, negotiators have been saddled with the task of securing an agreement in 2020 on disciplines to eliminate subsidies for illegal, unreported and unregulated fishing.