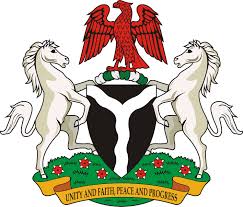 (Report from Federal Ministry of Mines and Steel Development)-The Minister of Mines and Steel Development, Musa Mohammed Sada has said that the present administration is geared towards setting up mineral buying centres in states of the federation due to its determination to curtail the rate of smuggling of the nation's mineral resources out of the country. He disclosed this during his meeting with a delegation of government officials from Oyo State led by the Deputy Governor of the State, Moses Alake Adeyemo.
The Minister commended the Oyo State Government for their zeal and commitment to developing the country's mineral and metal sector, saying Oyo State being one of the centres of mineral activity has necessitated his visit in three occasions on assumption of office as the Minister of Mines and Steel Development. He pointed out that the Ministry is already working with private investors, the Miners Association of Nigeria and other relevant stakeholders towards setting up mineral buying centres with Oyo State as one of the locations.
He further hinted that Oyo State with its level of mining activities has been issued 173 mineral titles; 87 exploration licences; 6 mineral licences; 5 small scale mining licences and 75 quarry licences by the Ministry of Mines and Steel Development. The Minister reaffirmed that the Federal Government is interested in marble companies being formerly handled by the Mining Corporation and later transferred to the Bureau of Public Enterprises for privatisation. Adding, the Mining Cadastre Office would make an enquiry on the status and state of progress made so far.
"If they are not making any progress, we will ask them to surrender it. We will work with the State Government if you can promote more serious companies to take it up. The Ministry will cooperate and assist towards ensuring that Oyo State continues to take its lead in the development of the country's minerals and metals sector," the Minister stated.
The Governor of Oyo State, Abiola Ajimobi (Senator), who was represented by his Deputy, Moses Alake Adeyemo noted that the idea behind the establishment of the buying centre in partnership with the Public Private Partnership was conceived in 2005 between the Oyo State Government and the Ministry, explaining that it has not been fulfilled till the moment.
According to him, every state of the federation is blessed with one mineral deposit or the other and unless they are able to harness all the minerals and prepare for the rainy day, Nigeria will be in problem. He further disclosed that the State has a marble deposit located at lgbeti Community, indicating that since 2001, there had been no mining activity on that mineral deposit which would have generated a lot of revenue to both the Federal and State Governments.
He called on the Federal Government to assist the State in her bid to develop the minerals deposits, saying this would go a long way in boosting the revenue generation and employment opportunities for its teeming youths.