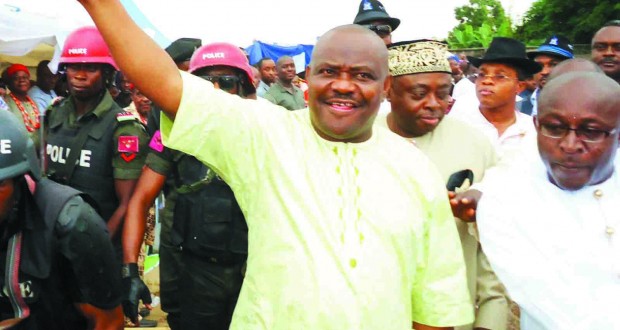 The governorship candidate of the Peoples Democratic Party, PDP, in Rivers State, Nyesom Wike, has declared that the State cannot afford another era of disconnect from the Federal Government, saying the All Progressives Congress-led government in the state has led the state into gross under-development because of the unnecessary bickering between Gov. Rotimi Amaechi and the Presidency.
Addressing traditional chiefs and titled citizens at Minimah town in Opobo/Nkoro Local Government Area at the weekend, Wike urged the chiefs and high chiefs to work relentlessly to ensure victory for President Goodluck Jonathan, himself and all the PDP candidates in the forthcoming elections.
He said: "We now see the danger in an era of disconnect between the Rivers State Government and the Presidency. Since the outgoing governor led us into this unfortunate disconnect, we have suffered massive dose of under-development.
"We cannot afford another era of disconnect. Every chief, traditional ruler and youth leader should work round the clock to ensure that Jonathan wins, that I win and that all PDP candidates win. We have a responsibility to return Rivers State to the path of development. Our people are tired of this era of excuses, false propaganda and the relegation of Rivers State amongst the comity of states".
The former Minister of State for Education said no matter the level of false stories being peddled by the opposition, Jonathan will be re-elected as president come February 14, 2015.