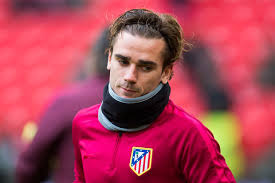 An inexplicably bad display from Atletico Madrid saw their Champions League campaign all but come to an embarrassing end as they were thumped 3-0 by great city rivals Real Madrid.
From the off Atleti looked sluggish and shy. In the end, they were dominated by a Merengues side who so often save their best for this competition. It is no disgrace to lose to Real in the Champions League, but to lose in this fashion is. That Cristiano Ronaldo scored a hat trick just compounds the misery.
The Calderon faithful will be praying for a miracle next week — not to mention a homer referee just like Martin Atkinson — but even the most pious of fans cannot expect them to turn this one round.
Positives
It was only 3-0. It could have been worse.
Negatives
Where to start? Nothing went right at all. Far, far too many players shrank rather than rose to the occasion. Madrid did not even have to play that well to absolutely batter Los Colchoneros and a fourth season in a row elimination at the hands of their city rivals will be very hard to stomach.
Manager rating out of 10
1 — Diego Simeone gets a point for naming 11 players on the team sheet. The rest was all wrong.
GK Jan Oblak, 6 — Made three outstanding saves but not even the Slovenian could do anything with the three chances that Ronaldo buried.
DF Lucas Hernandez, 5 — Was alright for the most part as an emergency right-back. Victim of an elbow assault by Sergio Ramos that inexplicably went unpunished in the first half and was later taken out by Isco, who was on a yellow card but managed to avoid red.
DF Stefan Savic, 3 — Lost Ronaldo for the first goal. Booked for a phantom foul late on, which just about summed up his side's night.
DF Diego Godin, 5 — Volleyed over at 1-0 with a decent chance and might have done better. Carried the ball out of defence well at times but was caught out of position as the side lost their heads late on.
DF Filipe Luis, 6 — The only outfield player to have done himself any sort of justice — but it was not hard. Was Atleti's chief threat going forwards and was solid in defence. Got frustrated at his teammates' incompetence.
MF Yannick Carrasco, 4 — Looked lively in the first period but his influence waned after the break and he was replaced. Needs to do more in big games.
MF Koke, 3 — Gave the ball away cheaply early on and it set the tone for his display. Whether he was out wide or in the middle, he simply was not good enough.
MF Gabi, 5 — The best of a bad bunch in midfield but that isn't saying much. Hindered by the poor displays around him and was overran by Luka Modric and Toni Kroos.
MF Saul Niguez, 1 — An absolute stinker. Unbelievably bad. Kept getting caught napping on the ball in midfield and the only logical explanation is that he is carrying some sort of injury.
FW Antoine Griezmann, 2 — Nothing he tried came off. Lost the battle of the No.7s by several thousand country miles and while he cut a frustrated figure, needs to look in the mirror at his own display.
FW Kevin Gameiro, 2 — Fluffed his lines one on one when he might have done better with the score at 1-0. Apart from that might as well not have been on the pitch so anonymous was his display.
Substitutes
FW Fernando Torres, 4 — As anonymous as the man he replaced.
MF Nicolas Gaitan, 4 — Was better than the man he replaced Saul but that is not exactly the biggest compliment in the world. Might have cost €25 million but does not look like the man you turn to in order to turn things round, which for that money he should be.
FW Angel Correa, 5 — Looked lively for his 20 or so minutes and at least tried to get the team going but to no avail.