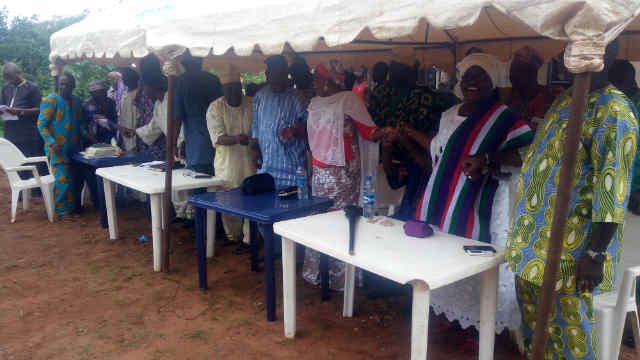 The State Coordinator of Omoilu Foundation, Mr. Leke Shittu has charged the local government and ward Coordinators of the Foundation in Ipokia Local Government Area to concentrate on the assignment before them.
Shittu gave the charge in Ipokia on Tuesday during the stakeholders meeting of the Foundation in the local government Area. He said his visit to Ipokia local government Area became imperative so as to know the true position of things at the grassroots and also to assure the masses of Senator Buruji Kashamu's continuous support.
Welcoming the State Coordinator to Ipokia, the coordinator of the Foundation in the Local Government Area, Mr. Olabode Fatai thanked the State coordinator, Mr. Leke Shittu for finding time out of his busy schedule to attend the stakeholders meeting. He lauded the Chairman of the Foundation, Senator Buruji Kashamu for extending the interest free loan to the people of Ipokia LGA.
In his remarks, the Ogun West Senatorial coordinator of the Foundation, Mr. Jimoh Yussuf also expressed gratitude to Senator Kashamu for consistently committing his hard-earned resources to the upliftment of the downtrodden.
Speaking on the occasion, the administrative secretary of the Foundation, Alhaji Suraju Adeleye said he was impressed with the turn out of members to the meeting. He praised them for the timely repayment of the interest free loan facilitated by the Foundation.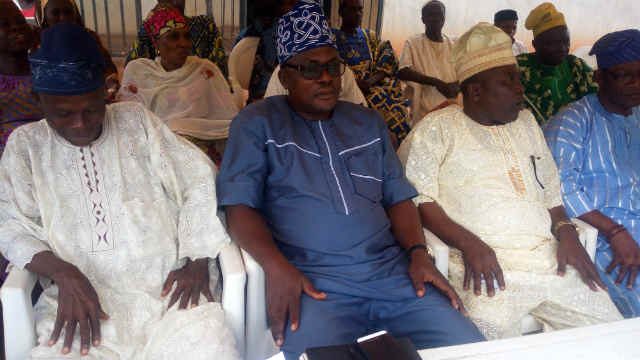 Addressing the gathering, the State coordinator of the Foundation, Mr. Leke charged ward coordinators and local government officers of the Foundation to ensure they open the door for new members so they can benefit from the second scheme of the interest free loan.
"I am appealing to you all to ensure you are always on ground in your wards so that those willing to register as members of this Foundation can have the opportunity of doing so. In the last 13 years we have assisted over 4,000 people in becoming business owners. We have offered scholarships to indigent Students.
"I am happy with the report I received from the bank concerning the loan repayment, you amazed me. I want to assure you all that we shall kick-start the next phase of our micro-loan from Ipokia Local Government. You shall all benefit from our empowerment programme, that is why you are a member of Omoilu Foundation," he said.
Alhaji Ademola Ismaila from Yewa South Local Government Area and the Ogun West Senatorial Women leader of the Foundation, Mrs. Iyabo Ogunmefun commended Prince Kashamu for his numerous philanthropic gestures.
In attendance were Hon. Samson Bamgbose, Mrs. Whusu Funke, Alhaji Adewale Ismaila, Chief Suru Saba and Mr. Peter Odugbayi.
Others are Reverend Paul Ajose, Mr. Aigbetan Sunday Mr. Lawal Ismail amongst others.