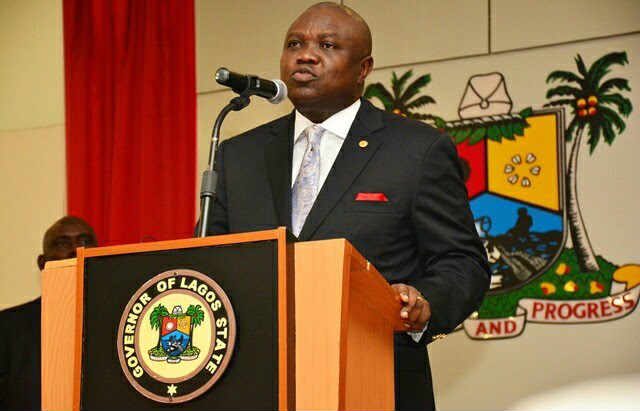 The Lagos State Government has said it is ready to commence the deployment of day and night guards to promote security in public schools across the state.
The Deputy Gov., Dr Idiat Adebule, who also doubles as the Commissioner for Education, disclosed this at a recent meeting.
"Gov. Akinwunmi Ambode has approved the deployment of officers of the Nigeria Security and Civil Defence Corps (NSCDC) as day and night guards in our schools.
"And since the Federal Government has approved arms-bearing for officers of NSCDC, they will be complementing the police and other security agencies in tackling insecurity in our public schools, especially the schools located in the riverine and coastal areas.
"The government has also completed the construction of a watchtower with alarm systems at the Lagos Model College, Igbonla, Epe.
"Two Hilux vehicles have been deployed to the police by the Ministry of Education for regular and effective patrol in Epe and Badagry areas. More will still be deployed to other areas.
"These are the various strategies the state government has been putting in place to ensure that our schools are ready and safe for resumption on Monday, Sept. 11, " she said.
"I really commend our teachers in the state for their dedication and commitment to shaping and moulding our students to record good performances, as well as become responsible and successful adults of tomorrow.
"I will still call on you to do more as you resume on Monday by effectively planning and coordinating teaching and learning processes for the 2017/2018 academic year.
"It is unfortunate that most parents have left the role of child upbringing to the teachers.
'I want to beg you to continue to do your best as Gov. Ambode has assured us that he will continue to hugely invest on Education so that the sector can meet international standards, " Adebule said.