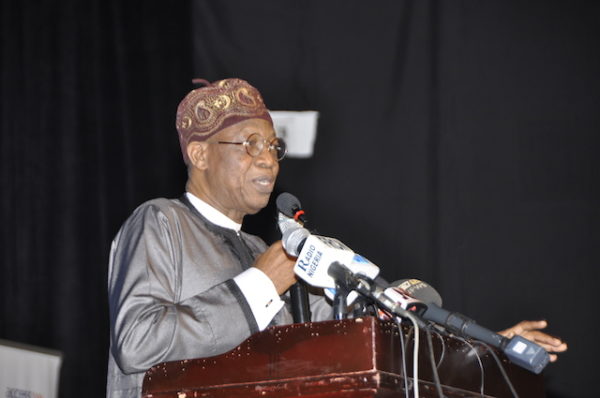 Alhaji Lai Mohammed recently dispelled the rumour that the pump price of Premium Motor Spirit (PMS) would be increased.
"Government has no intention at all to increase the pump price of PMS; the minister has assured the council that there is enough products for the next one month even to end of January,'' the minister stated.
According to him, there is usually more demand for petrol product during Christmas which explains the scarcity of the product during the period.
He said that the digital switch over (DSO) platform in Ilorin would soon be inaugurated while those in Kaduna, Osogbo and Enugu were also ready for inauguration.
"We hope that in the next couple of weeks we are going to inaugurate these DSOs.
"The idea is that in the next few weeks we will inaugurate one DSO in one state in each of the regions of the country,'' he said.
Mohammed observed that there were challenges the country was working on especially the issue of set up boxes as the government was not in a position to subsidise 40 million set up boxes.
"We are looking at bringing down the cost of the boxes at the same time not lowering the quality of those boxes.
"I think the set up manufacturers are working very hard to bring the cost from 40 dollars to 20 dollars and we are also working with the governors and local government chairmen to see how we can collaborate.
"They can buy more boxes while we use our technology to ensure efficient payment of television licenses,'" the minister said.