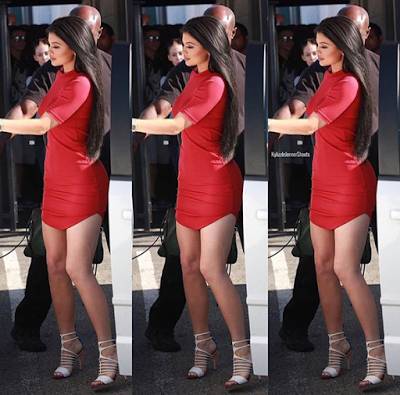 Kylie Jenner was spotted walking around a construction site with mum Kris and best friend Jordyn on Wednesday.
But Kylie Jenner, 20, wasn't using the rubble-filled site as a good place to stretch her legs – instead she was reportedly overseeing her new property being built in the Hidden Hills of Los Angeles, a gated community where she already owns a home.
According to reports, the expectant mum is set to house her first child in a decadent mansion, with building permits suggesting the value of the job to be over $2.37m (£1.91m).
Kylie previously owned a $1.7m (£1.20m) decadent mansion in the exclusive Californian area, which other stars, such as Miley Cyrus and Drake call home.
Meanwhile, the fashionista – who is expecting her first child with rapper Travis Scott in February – is putting her birthing plans into action as she prepares for the impending arrival – taking on a discreet Lamaze class online.