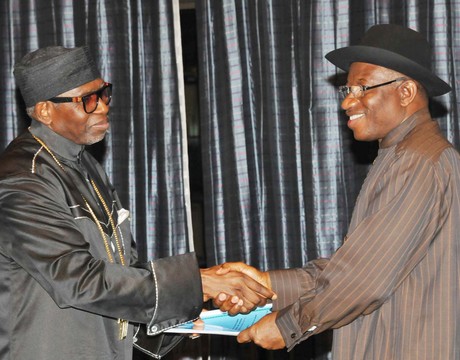 Goodluck Jonathan has said he knows nothing about any operation by a foreign data company called Cambridge Analytica to influence the results of the 2015 presidential election in his favour.
According to a report by AFP, the former president's spokesperson, Ikechukwu Eze, said he had nothing to do with the firm's operation in Nigeria.
While answering questions on Thursday, April 5, 2018, Eze said, "He (Jonathan) wasn't aware of it. The best thing to do is to wait for the conclusion of the investigation."
Despite the firm's operation that included a video that displayed graphic violence and portrayed Buhari as a supporter of sharia law who would brutally suppress the people, Jonathan lost the 2015 election to him and didn't contest the results of the election.
The Cambridge Analytica team were lodged in a hotel in Abuja a few weeks to the presidential election and worked on a communications campaign for Jonathan.