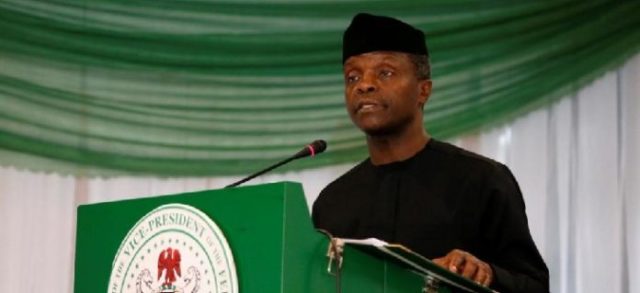 Vice President Yemi Osinbajo led dignitaries that include ex-minister of communication technology, Dr Omobola Johnson, to the second annual Coworking conference in Lagos.
The conference held on Thursday, July 26, 2018 at the IMAX cinema in Lekki, Lagos.
Osinbajo also shared his knowledge of the Coworking industry having interacted with entrepreneurs that have set up Coworking spaces across the country.
He said: "I have had the opportunity to collaborate with Kola Oyeneyin on several other issues, and I am extremely pleased to say that he is someone who sees things through.
"I have also had the opportunity to collaborate with a few of the entrepreneurs here, especially those who have set up co-working spaces, I am very happy to say that they are individuals who would ensure that this is not just a flash in the pan, but it continues as the phenomenon that it is.
"I want to emphasize that this is an economic and social phenomenon, and I say that carefully. The most profound idea of the industrial revolution was probably the concept of Division of Labour. I am sure practically all of us are familiar with that concept."
Commending the Kola Oyeneyin, the brain behind the Coworking conference, Osinbajo said, "Kola Oyeneyin's foresight and grit, as one of the pioneers of this growing, important economic and commercial phenomenon, has demonstrated the sort of drive that I'm sure many across the room have, but which is so important in the way our future as a nation and commercial community will be defined."