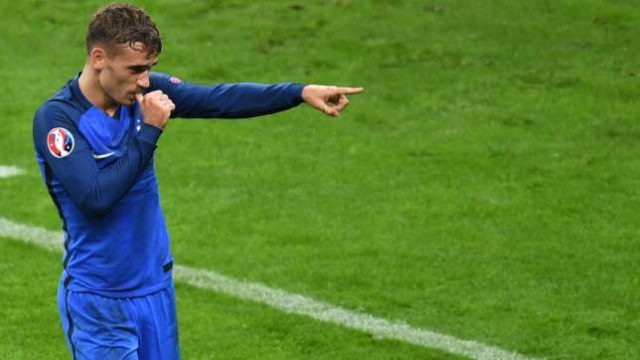 Antoine Griezmann has said that he dreams of winning the Ballon d'Or and that the opportunity to do so motivates him every day.
Griezmann, 27, won the World Cup with France in July and was named the man of the match in the final, scoring four goals in seven games during the competition.
He is one of the leading candidates to win the top prize in world football, along with Juventus' Cristiano Ronaldo, Barcelona's Lionel Messi and Real Madrid's Luka Modric.
"I actually do [dream of winning it]," Griezmann told ESPN FC. "I'm not afraid of saying it. I dream of the Ballon d'Or, of the Champions League, of winning the World Cup. I dream of a lot of things. I dream of having three children. Those dreams motivate you when you wake up each morning and you have goals to achieve."
Griezmann, who came third in the Ballon d'Or balloting in 2016, has spoken about how much he wants to win the prize and believes he has a chance to finally do so when it is given out in Paris on Dec. 3.
"On a personal level, that's the highest you can get," Griezmann said. "It's the most historic award, the most prestigious one. However, I also am a player who thinks collectively over individually, but it would be nice [to win it] for myself, because of everything I've gone through, especially after having to separate myself from my family at 13 years old.
"Since I was 13 until 18 years of age, when I signed my first professional contract, those were tough moments. Only because of that it would be incredible for my parents, my siblings and for myself."
Modric, who won the Golden Ball at the World Cup, was honoured with FIFA's The Best award in September, beating Ronaldo and Liverpool's Mohamed Salah in the voting.
Griezmann found it odd that he was not named among the finalists, but said he was more aggravated that none of his France teammates were recognised.
"It wasn't only about me," Griezmann said. "It was about other French players (being snubbed) as well. I haven't been able to understand it, but I haven't tried to, either. It was surprising to see that no world champions were considered."