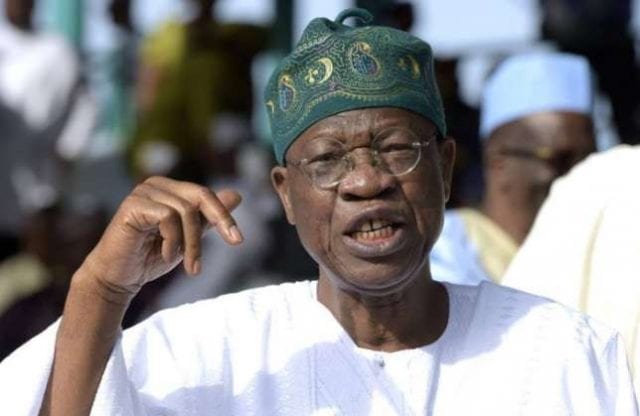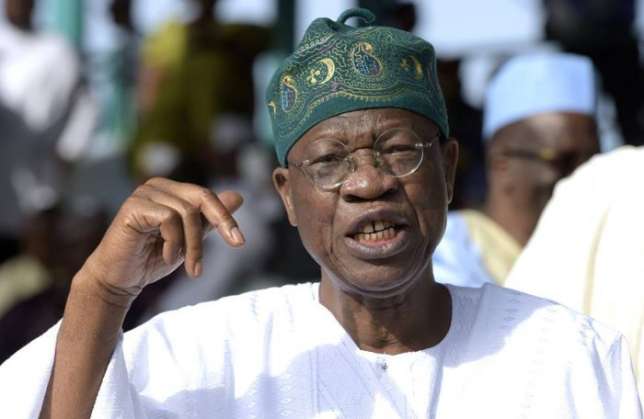 The Federal Government has charged the media not to allow itself to be used as fake news purveyors during the campaigns for the 2019 general elections.
The Minister of Information and Culture, Alhaji Lai Mohammed, gave the admonition on Tuesday in Port Harcourt at the opening of the 71st General Assembly of the Broadcasting Organisations of Nigeria (BON).
The minister, who was represented by Mr Sunday Baba, the Director of Media and Protocol in the ministry, specifically charged the broadcast organisations and practitioners to pursue national development and progress in the discharge of their responsibilities.
"A major social challenge is gradually creeping into our society as some people under the guise of "freedom of speech" or "right of opinion" or for some primordial interests have taken to the gallery.
"They are dishing out unsubstantiated and sometimes outright lies as well as vicious, derogatory and even inciting attacks on individuals and groups.
"As the political campaign sets in, it is, therefore, very imperative that broadcast organisations and practitioners are reminded of their national duty to ensure that the unity, stability, development and progress of our fatherland are paramount.
"Anything short of this would amount to a criminal abdication of a sacred duty which could spell doom for our collective national life.
"We have had enough sordid examples to learn from that we ought not to allow a repeat at this critical time of our national development.
"It is therefore of utmost importance that the media and specifically, broadcast media, do not allow itself to become a purveyor of fake news and hate speeches," he said.
The minister reiterated the Federal Government's commitment to allowing the press to carry out its assigned watchdog roles and to democratise the right to know and be informed.
He urged the media to align itself with the developmental strides of the administration to halt the national drift and re-steer the nation to a progressive path.