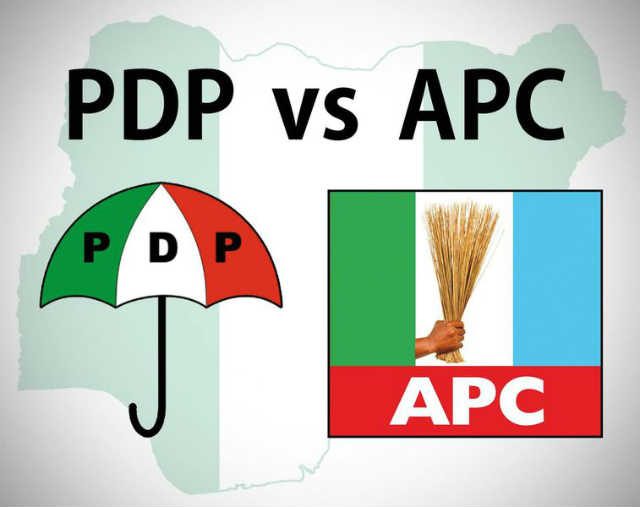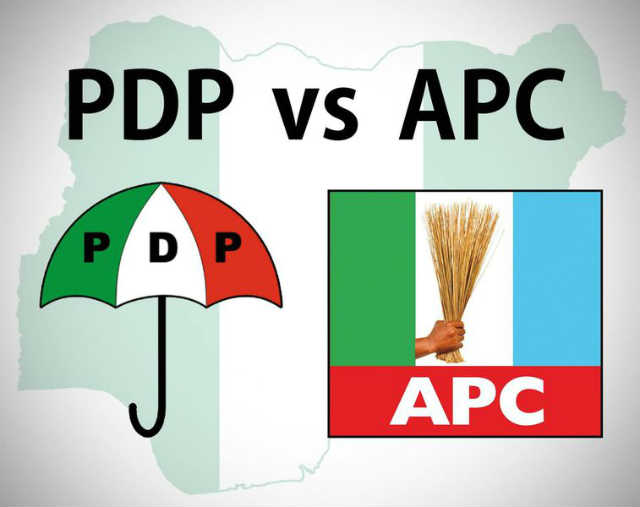 A Peoples Democratic Party (PDP) House of Representatives hopeful, Violet Olaitan Williams on Sunday presented a detailed report to Lagos Island leaders on the poor performance of the lawmaker representing Lagos Island Constituency 1, Hon Enitan Dolapo Badru.
She also engaged the leaders with a larger vision for job creation to reduce unemployment in Lagos State.
"Well people have different ideas to positions. Firstly, the incumbent is not from my constituency but a product of the leader says (Baba Sope). He is not a man of the people. Does he know the history of this community? The answer is no. He is a product of godfatherism. He hasn't done anything. He is a failure" she said.
Williams, in an hour long meeting with the political leaders on Sunday, accused the lawmaker of contributing to stagnation of the area.
"There is nothing to show for the many years in the House of Representatives. It is not about summer school but empowerment. His constituency office is here. Has he ever been there? You won't blame him much if his impact is so negligible. I'm an indigene of the community. I know the people and I know our challenges, hence my maritime education advocacy. Badru represents stagnation" she said.
Williams, a stakeholder in the maritime sector, stated that the PDP was not dead in Lagos State contrary to the belief in some quarters.
"To Salvador, PDP is dead because he has left. He didn't go with fifteen thousand people from the Peoples Democratic Party (PDP). It is just a figment of his imagination. From each local government, we have minimum of two aspirants jostling for one seat. How can you now say PDP is dead? Our leaders are intact. APC has so many factions."
Olaitan who defected to PDP with Engineer Funsho Williams promised to improve the coastal locations in Lagos Island.
"Nigeria is a maritime nation. Lagos state is a maritime hub. Why should we be talking of unemployment? I'll eradicate joblessness amongst our teeming youths by advocating the use of our water ways effectively, creating cottage industries for our women and encouraging tourism. Since the global community is talking entrepreneurial skills, boat building will be encouraged. I'll engage the youths to careers of the 21st century that will eradicate the menace of the area boys."
Williams said her chances of winning in the 2019 election in Lagos Island Constituency 1 remain very bright.
"My chances of winning the House of Representatives election in 2019 are bight. I am not a stranger here. This is the first time a native of the community, a grassroots politician and a mother will be offering herself to bring the past glories of the famous Olowogbowo back to her constituents. I contested in 2007 and came second in PDP primaries. So this time around, I know I've gathered enough skills to improve the lot of my people."
She urged the leaders to support her ambition.
"It's about genuine service to the community. They should know that it's a four year mortgage if they don't get it right and if they get it right, it will transform their lives. They should vote wisely for a better change and representation where prosperity will come into the community.
Williams also spoke about the performance of President Muhammadu Buhari and Governor Akinwunmi Ambode.
"Governor Akinwunmi Ambode must improve the waste management services we have now. We've never had it this bad. It is near epidemic state. The trailer menace has crippled businesses and the bridges are becoming weak by the day. These two problems were addressed by Babatunde Fashola with promptness He is just after amassing wealth at the expense of the masses."
"President Muhammadu Buhari is living in past glory of Mr. No Nonsense. Sycophants are taking advantage of him. In the civil service rules, 65yrs is the statutory retirement age. Why is he clinging to power like most African leaders when we have the younger generation that can turn around the economy of the nation? I personally feel pained that a maritime nation with so many opportunities is talking about recession and unemployment. Our GDP should be one of the best because be it solid minerals, agricultural products and good weather. We are richly endowed but we lack strong, effective institutions that can curb the excesses of our people. The wrong person is in the right office all because of the Nigerian factor. We need proactive, dynamic youths that can compete with the global younger generation presidents."
"We are looking at ideas and representation. It is not about political party. It is about the individual and the development of the community" she added.
Credit: Violet Olaitan Williams via Fidel Njamanze
Support InfoStride News' Credible Journalism: Only credible journalism can guarantee a fair, accountable and transparent society, including democracy and government. It involves a lot of efforts and money. We need your support. Click here to Donate