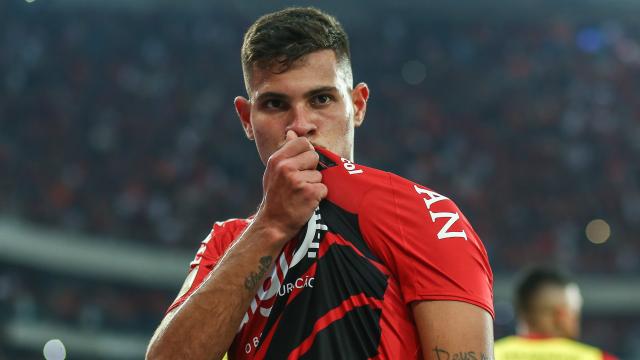 Arsenal wants to sign midfielder, Bruno Guimaraes, according to Athletico president, Mario Celso Petraglia.
The Brazilian has made more than 84 appearances for his club, netting 7 times, recording 5 assists, and he has caught the eye of several clubs with his style of play.
According to Mario, Arsenal has shown interest in the youngster but they will not make their move in January, but in the summer.
He added that Benfica is also interested in the player.
His words, "Arsenal are interested but will only make an offer towards the end of the season."
On Benfica wanting him too, "Yes, it is true [that Benfica have made an offer]. Yesterday, Benfica's official proposal to hire Bruno Guimaraes arrived,"
"We are going to study Benfica's proposal. On Monday, we will meet the club's management to assess this situation."
Atletico Madrid have first refusal on the player, but Mario added that the Spanish club are not interested in the player.
He said, "[Atletico Madrid ] have already informed [Athletico Paranaense] that they are not interested in the player."
The player himself is just focusing on his current club. He had this to say recently, "I am focused exclusively on selection and I ask my entrepreneurs to tell me little of what is going on. And the little I knew was that there were contacts."