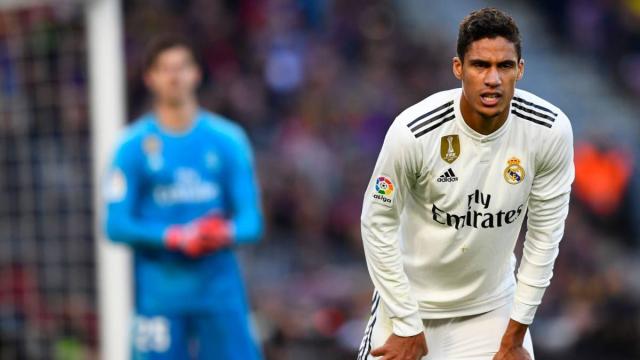 Real Madrid defender, Raphael Varane has said the level of standards at the Spanish club is greater than at any other club.
According to him, the pressure is highest at Madrid and dropping points will always be a disaster no matter the circumstances.
He added that it is understandable that there is proper scrutiny of players since the fans want constant success from the club they support.
His words, "It's a different kind of pressure,"
"Every day, there are numerous newspapers, television and radio programmes, etc. And what happens in Madrid often has repercussions all over the world. They're global.
"The pressure inside the club is also huge. The fans are extremely demanding: winning is good, but it's never enough, you always have to improve your play.
"A draw is catastrophic. It's a level of standards greater than at any other club. We feel this and live with it. Not all footballers can live with this. I have seen players that can't cope."
On Ronaldo, "On a human and footballing level I don't even have words anymore,"
"He accomplished something extraordinary: he made his incredible achievements seem banal.
"And to do that… There are no words to explain it, it's huge, it's extraordinary. He taught me a lot and also surprised me. How many times have I said to myself: 'Wow, this is incredible."