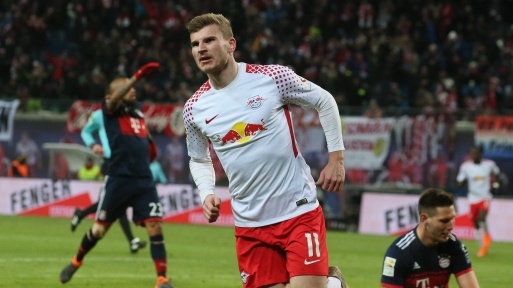 Liverpool does not need RB Leipzig's Timo Werner because he does not suit the manager, Jurgen Klopp's system, according to Steve McManaman.
Despite the several attacking talents at Anfield, Liverpool are still in market for further reinforcements, and reports have kept linking them to Werner.
Reacting recently, Steve said he does not think Liverpool is interested because he does not look like the kind of player the EPL leaders would target.
He added that even if he is a proven goal scorer, stating categorically that he would get into a Liverpool team would be hard.
His words, "I think he's a great goalscorer and his record proves that.
"Whether he's the player that the other three at Liverpool are, with a footballing brain, then I don't necessarily think he is.
"I don't think he's the type of player that will take people on and positionally move wide and things like that. I think he is a proper goalscorer.
"I do wonder if Liverpool are actually interested in him if I'm being honest. I don't think he's the type of player that Liverpool would go for at this moment.
"Is he a proven goalscorer? Yes he is. Would he get into the Liverpool team? Then I think that would be a different question.
"If you're going to sign a proven goalscorer for a huge amount of money then he'd want to go right into the team? So that's why I would question whether Liverpool are actually interested in Werner."