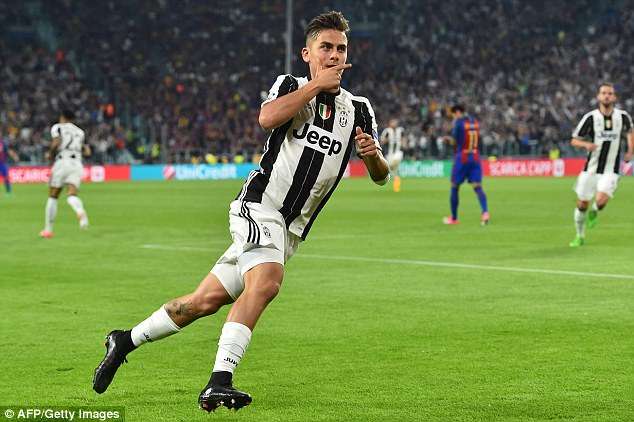 Juventus midfielder, Paulo Dybala has to set himself no limits if he wants to achieve his full potential in football before retiring, Alessandro Del Piero has said.
Del Piero believes the Argentine has to start maximising his talents for club and country, else, he will not be remembered when he is done, the way he wants.
Accoriding to him, the kind of goal that he scored against Inter shows that he is a footballer of extraordinary quality who just has to do more.
He added that Dybala's journey has just started and he has to prove that he has what it takes to play for Juventus.
His words, "The kind of goal that he scored against Inter proves that he is a player of extraordinary quality,"
"What a goal like that must do is give him even more confidence and awareness of his potential.
"In fact, I'll go one further. Someone with his capabilities, his talent and I'll add his mentality, must do even more. Paulo must set himself no limits and conquer the future. Nobody gives you anything for free, especially not at Juve, and I say that from experience. You have to prove everything to the very last game, let alone before the peak of your career.
"Dybala's journey has just begun and will get even better – with the Bianconeri jersey on his back, obviously."