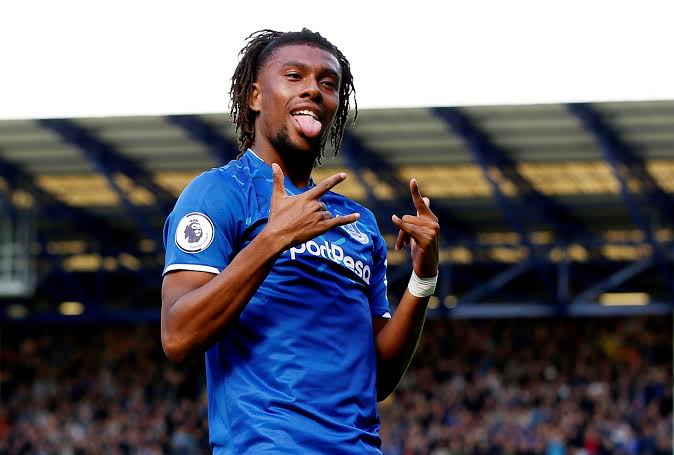 Super Eagles midfielder, Alex Iwobi will eventually enjoy a fruitful Everton career, Joseph Yobo has said.
Yobo believes it is still very early to raise fears over the ability of the former Arsenal star.
According to him, joining Everton was a good move for Iwobi and he is slowly becoming a key player at his new club by getting familiar with how the Ancelotti and the boys play football.
He added that everyone has to be patient with Alex because his talent and work rate cannot be doubted.
His words, Arsenal is a club he knew too well because he came through the academy and he understands the structure of how they play – a style he knows,"
"Moving to Everton was a good move for him because he wanted more game time. Unfortunately, it takes a longer time to settle down in a new environment because only a few players move to another club and settle immediately,
"In between him adapting, he had a number of good performances for Everton. He was getting familiar with how Everton play and was becoming one of the key figures in the team before his injury.
"After his injury, it also took him time to break into the team because Everton also have other good players as well, all that happened before Coronavirus ensured the league was suspended.
"I think we should be patient with him because we can't doubt his talent. He has unbelievable talent and work rate.
"I know he is going to achieve more with Everton, it is just the timing of everything happening to him. He will surely come good."
"The changing of coaches hasn't helped too. It was not Ancelotti who brought him into the team and that played a role too," he continued.
"You always wish that the manager who brought you in will stay longer because he knows you and he knows your strength. And with that change, you need to give the manager and Iwobi time to adapt.
"He should be patient with himself and keep working hard. He is growing very fast and he is now experienced. Also, the good thing is that he is still in the English Premier League."