Advances in technology over the past several years have changed the marketing landscape. The way consumers ask for and get their information is continuously changing and evolving, so it is essential for the marketing industry to keep up. Here are some examples of marketing trends on the horizon for 2020.
Voice Search Marketing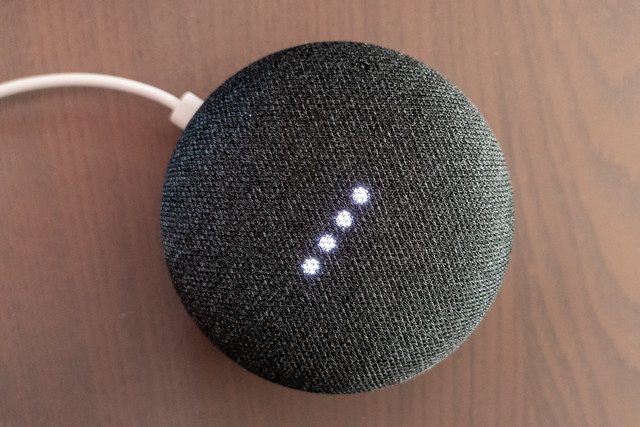 The rise in popularity of digital assistants has changed how people search for information. They no longer have to sit in front of a computer or look at their phone to find a place to eat, shop, or search the internet. Because so many homes now use artificial intelligence, brands need to change their strategies to keep up. Consumers want to be able to use a conversational tone and phrasing as they talk to their assistants instead of keyword phrases, and if brands understand this, they can capitalize on it. Creating a marketing campaign based on past purchase information and natural language allows shoppers to use their voice to make new purchases.
Live Video
Live streaming continues to grow in popularity and presents a unique opportunity for businesses to allow potential new customers to see products in action. Social media is the first place many consumers turn when they want to see or learn something, and almost all the platforms support live video streaming. Some experts believe that soon, 80% of what consumers view online will be video content. Social listening (or social monitoring) is a growing trend and presents an opportunity for companies to get their brand name out there and find out how interested consumers are in their products.
Social Media Influencers
Social media influencers are an important trend that will continue to grow. The big-name influencers may be too expensive for many smaller businesses, but there are also micro-influencers with an average of about 10,000 followers. Studies show that these followers are extremely engaged, so targeting these smaller influencers has significant marketing potential.
Immersive Technology
5G is just getting started. In 2019, we have seen more commercial use of it, and in 2020, it should reach its peak. Marketers and brands should take advantage of this growing technology and create compatible content. This includes immersive technology such as VR and AR to provide consumers with a more all-encompassing experience in which to learn about and try new products. This technology will also allow brands to reach their consumers in real time, which will make the timeline from learning about a product to buying it much faster.
Interactive Marketing
Content marketers need to stand out from all the clutter online. They can do this by creating interactive marketing campaigns such as quizzes, games, and polls to engage their potential customers. This type of campaign also helps marketers stay in control of the audience they want to target.
2020 is right around the corner. These marketing trends are already providing enormous opportunities for growth. Making sure your plans include the strategies that work best for your business can help increase your target audience and your bottom line.