Every laptop and smartphone user is guilty of having clicked on "Remind me later" when reminded about a system update.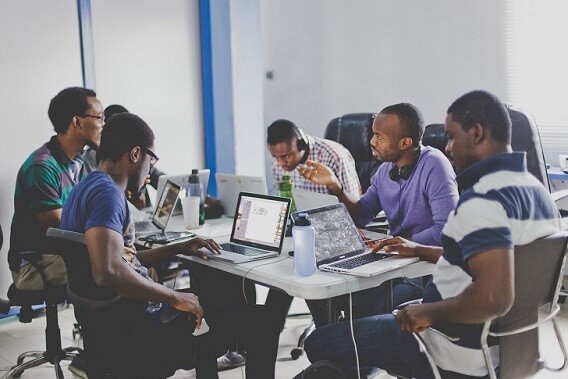 Sure, it takes time and you need to restart your device and that often means hampering your work. But, delaying system updates can create a lot of issues.
Most of these system updates come with feature changes and security fixes for vulnerabilities in the device.
Developers from across the world are working round the clock to fix security issues in your operating software and that is why; you see the updates as often as you do.
You need to update your software to stay safe; unpatched software is what allows most cybercriminals to break into your devices.
An investigation conducted by Kasperky looked into users' attitudes about updates across two dozen countries. And it turns out that; every second person is inclined to click on "Remind me later" when they see a prompt to update their system. And that's quite the bad news.
As we remind you to make sure you update your systems; here are some other types of software that you need to update as well to keep your devices and personal data safe from cyberattacks.
Operating system
The operating system (OS) is the shell within which all programs on your PC/laptop or mobile device run; so security problems here can have very serious consequences.
By exploiting a vulnerability in the OS, cybercriminals can encrypt your data and demand a ransom for it; they might also mine cryptocurrency on your hardware, intercept your payment details, discover materials for extortion, and more.
OS attacks are some of the biggest and the most destructive attacks out there.
For example, through a vulnerability in Windows, WannaCry and NotPetya ransomware compromised hundreds of thousands of computers worldwide; leading to billions of dollars in losses. And sadly, the Windows updates that addressed the vulnerability and would have thwarted the attacks had long been available for download; much before the WannaCry and NotPetya outbreaks.
Tracing and fixing vulnerabilities in operating systems is a constantly ongoing process; so these updates are usually far more regular than others and this applies to both computers and mobile devices.
For example, cybercriminals can inject a malicious script into website code for drive-by attacks.
All that victims need to do in this case is open a web page and the malware gets picked up.
Cybercriminals have created exploits for Chrome; using a browser vulnerability to download a Trojan to victims' computers.
Although Chrome's developers quickly released an update that patched the vulnerability; users who put off installing it remained easy prey.
You also must remember to update preinstalled browsers like Safari and Edge even if you don't use them as much or at all.
If it exists on your computer, it should be updated. Some attacks harness programs that are simply in the system.
Users of iOS and iPadOS versions older than 14.2 had to deal with a bug in the Safari engine that allowed attackers to run other programs.
Office productivity software
We are constantly viewing and editing documents; so it is not surprising that cybercriminals often use bugs in the Microsoft Office and Adobe suites for attacks.
For example, cybercriminals used a vulnerability in Microsoft Word's DDE feature to download Locky ransomware to victims' devices.
This was followed by a ransom demand along with a threat to destroy or publish confidential data. Microsoft soon released a patch to fix this.
Bank apps
Financial apps count among the main targets for cybercriminals because a successful attack gets them directly inside the victim's wallet.
Banks understand that, of course, and constantly update their apps to improve protection.
The main thing is to install updates as soon as they become available.
Antivirus software
Obviously, you need to keep your security software up to date.
New Trojans and viruses appear every single day and the frequency has just spiked over the last year; as more and more people started working from home and online.
To keep you safe from cyber attacks, your antivirus protection needs regular and timely updates.
Your antivirus utility probably already updates itself by default, which is both convenient and security-centric; but just in case, check the settings to make sure. Both antivirus software and the malware databases on which it relies need regular, automatic updating.
Support InfoStride News' Credible Journalism: Only credible journalism can guarantee a fair, accountable and transparent society, including democracy and government. It involves a lot of efforts and money. We need your support. Click here to Donate