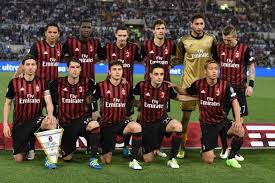 Gennaro Gattuso has said it is "easy" to coach AC Milan after they extended their unbeaten run to seven games with a win over Sampdoria on Sunday.
"The only merit I have is that I've brought something new, with new concepts," he said.
"We just needed to play more as a team, and now you can see we're doing that. It's easy to coach these lads and we're going to enjoy the moment, but we've not done anything yet.
"What pleases me most is that this is a young squad and these lads have got a lot to look forward to. They are realising that hard work pays off. I make suggestions, but they are the protagonists."
"It's just chit-chat you hear at the bar. I had no expectations when I took over — I only knew that it would be hard and that I would age quickly, but loyalty is loyalty and I chose Milan because this is my home.
"I've got this Milan shirt sewn onto me. I wore it for 14 years, and working with these lads is huge.
"We'll see how things go, but I will give everything for them. I'm going to be their nightmare until the end of the season, but they are giving me great satisfaction."