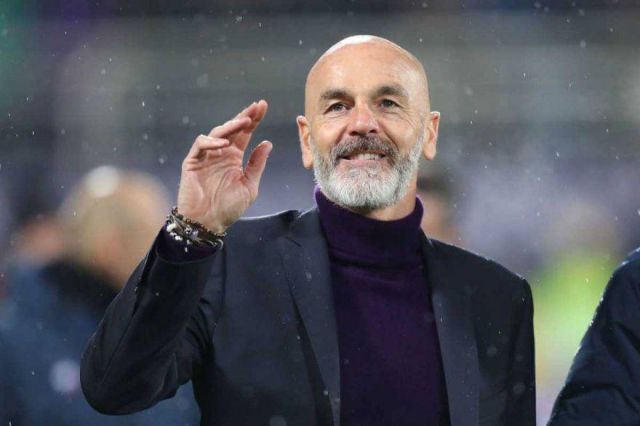 AC Milan coach, Stefano Pioli has come out to say that he is happy to see his club do well vs Shamrock Rovers in Europa League qualifying.
Piolli recently revealed that he is satisfied with the result because it was an not an easy match.
According to him, his team prepared very weel for the game and it showed in the splendid performance on the night.
He added that if AC Milan did not qualify for the UEL, it would have partially nullified the good work that was done lat season.
His words, "I'm satisfied because it was not easy,"
"The first official match always involves many difficulties."
"I knew we had prepared well, but they are a good team and they were better prepared than us. It was a positive game to improve our condition. There were more good things than bad things tonight.
"We knew it could be the match of their lives for them, but it could also be for us. If we don't reach the Europa League, what we did last season would be partially nullified.
"We played well and won the game; it was just the first. I liked the team on the pitch. I am satisfied. We have to grow, improve, yes, but it was a tough game and we faced it well."
"Victory was our goal and we did it, in my opinion, by playing good football.
"We weren't lucky in the draw, Shamrock were first in the standings, the next opponents [Bodo/Glimt] will be even stronger. They are 14 or 15 points ahead in the Norwegian league."