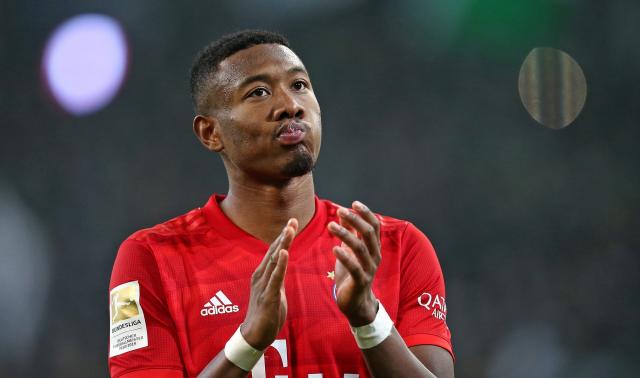 Bayern Munich head coach, Hansi Flick has come out to say that a new contract for David Alaba is no issue for the club at the moment.
He recently revealed that he is focusing on his team's top-of-the-table clash with RB Leipzig on Saturday.
According to him, Bayern Munich has a game every three days this season, therefore there is no time to concentrate on contract sagas when there is a game every other day.
He added that the game vs Leipzig will be tough because Julian is a top manager with lots of amazing players.
His words, "That's not an issue at the moment. There's a game every third day, that's the focus at the moment."
On Leipzig, "Leipzig have developed tremendously,"
"Even before I was at Hoffenheim, I knew that Julian was a top coach.
"Leipzig play forward very quickly and are very variable. The idea of their football appeals to me and I value Julian as a coach. That's why Leipzig are where they are."
On Sane, "You have to consider the background,"
"He had a serious injury and was injured again in the Hoffenheim game. I know from my own experience that you need some time.
"What I see in training is good. It's not that easy when you come to a new club; you have to integrate first. At the moment we can't train like we did in pre-season."