Barcelona manager, Ronald Koeman has come out to say that it will be hard for the club to win La Liga this season. This is coming after Spanish giant, Barca dropped more points at home to Eibar on Tuesday.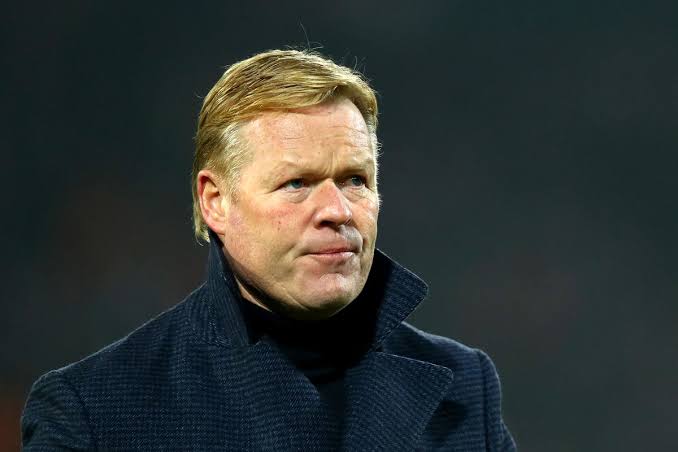 According to him, the title is already disappearing over the horizon and if he is realistic, Barcelona might not be champions.
He added that even if nothing is impossible in football, the club has to acknowledge the current gap in the league.
His words, "I am realistic, it will be very difficult to be champions,"
"Nothing is impossible, but you have to acknowledge the gap. Atletico look very good to me, very strong, they don't concede many goals."
Tuesday's setback took place without Lionel Messi, who watched from the stands as his team-mates toiled.
"You cannot say Barca play better without Messi. He is a different player," Koeman admitted, while insisting that his team could have taken all three points against the Basques.
"In general terms we played well. But individual errors cost us the points.
"We deserved to win, we did what was needed. [Eibar] only had one shot on goal.
"We created chances, but we didn't score the penalty and then a defensive error… we played well, we worked hard and did enough to win, but this is happening to us far too often."
"In the first half we had problems playing the ball out from the back, we weren't looking for players between the lines… maybe because we were scared of risking too much up front. Once again we played a game with a lot of chances but we didn't convert them.
"If we had gone in front (with the penalty), the team would have been more confident, but you have to put the ball in the net."