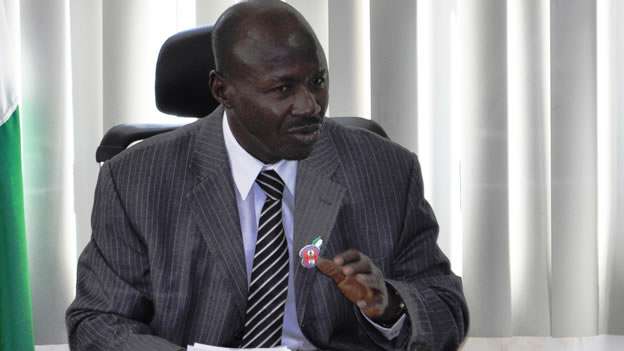 Suspended Chairman of the Economic and Financial Crimes Commission (EFCC), Ibrahim Magu has come out to say that he has not been informed of the allegations against him.
He recently revealed that he does not understand why he is still detained without knowing what his crime is.
According to a recent letter addressed to the probe panel and written by his lawyer, Wahab Shittu, he disclosed that he has still not seen the petition containing the allegations against him, nor has he been availed of the committee's terms of reference.
He then added that being detained for a week has been very uncomfortable for him.
His words, "Mr Chairman, since the 6th of July when our client honoured your invitation, he has been consistently applying to the committee to be given the petitions containing the allegations of CONSPIRACY, CORRUPT ENRICHMENT, ABUSE OF POWER/OFFICE, which request has not been honoured or obliged till date," the letter reads.
"Our client has also informed us that he remains unaware of the terms of reference of this distinguished committee."
"The discomfort at being detained for a week is terrible without being informed of the allegations against him and the deserved opportunity to timeously study and respond to same."