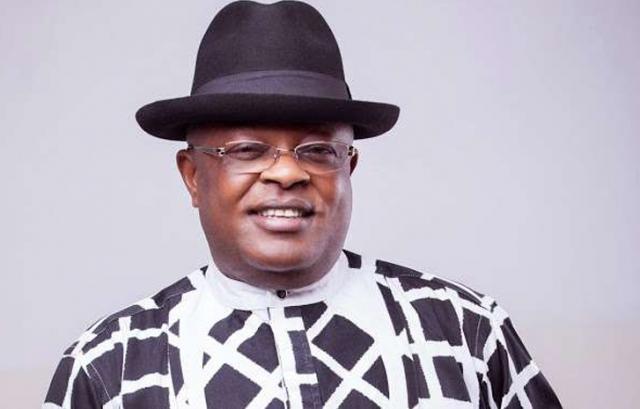 Ebonyi State governor, David Umahi has come out to urge President Muhammadu Buhari to increase funding and logistics to the Nigeria Army.
The governor recently revealed that this is more important right about now, instead of thinking about sacking the Service Chiefs.
According to him, the job the Army does for Nigeria is a difficult one so they need the complete cooperation of citizens to discharge their duties effectively.
He added that Ebonyi State is very lucky with the Army and any partnership with our soldiers will not be taken lightly under his watch.
His words, "The Chief of Army Staff needs cooperation and information so that they can do their work. We should increase the funding and logistics of the Army to aid their performance, rather than changing them. They should increase their funding. The Army is very crucial for the Nigerian people.
"Let me thank the President for finding Ebonyi fit to site this project. Ebonyi is very lucky with the Army. We will continue to partner you. we expect him, the Chief of Army Staff to Commission the internal roads we did for the Army.
"The new GOC is more like a brother. We want to thank you and appreciate you for being an Ebonyi man. Thanks for choosing this State for the citing of this project."
Buratai added, "The new Hospital will provide effective and efficient health care delivery to the people of the Southeast. it will provide medical care of our soldiers. It is a 200-bed capacity hospital to handle healthcare for our troops and the Nigerian populace in Cross River, Benue and south-east and South-South. It will take care of our troops and host communities.
"I am particularly happy that we can make it here despite the pandemic. We have made remarkable progress against insurgency and other forms of criminality. Our gallant troops should keep it up. May the gentle souls of those that have departed rest in perfect peace."