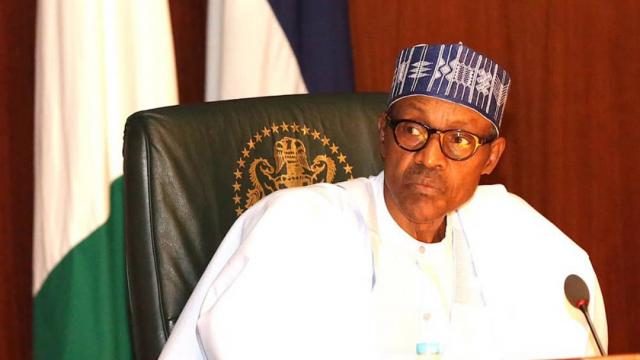 The Buhari Support Organisation (BSO) has launched Zikist-Buharist-Movement (ZBM) meant to be used to mobilise massive votes for the All Progressives Congress (APC) Presidential Candidate, President Muhammadu Buhari, in the South-East.
This is contained in a communiqué issued on Sunday after the BSO South-East Summit by Chief Stanley Ohajuruka and Godwin Onwusi, South-East Coordinator and Acting Secretary of BSO, respectively.
The statement noted that the ZBM remains a non-partisan movement launched to go beyond the party lines to scaling up votes for Buhari through massive mobilization of APC members and non partisan Ndigbo at home and Diaspora for Buhari's re-election.
The communiqué read in part: "Our study shows that the total membership of all the political parties APC, PDP, APGA, UPP et al is less than 30 per cent of the electorate.
"And that the turnout of registered voters in the previous elections has been very poor, which makes it imperative that we have to mobilize in order to achieve 2019 massive vote for President Buhari and 2023 Presidential Turn of Ndigbo.
"In this connection, we today launch the Zikist-Buharist-Movement (ZBM), a non-partisan movement aimed at mobilising Ndigbo both at home and abroad.
"The ZBM in the best tradition of the great Zik, Dr Nnamdi Azikiwe, want to reopen the ancient North-East political alliance, which without the exclusion of any geopolitical zone earned Ndigbo indelible laurels in the 1st and 2nd Republics.
"BSO South East proclamation that 2023 is our turn to produce Nigeria president of Igbo extraction is based on equity, natural justice and good conscience.
"For it is our considered view that the rotation of president convention from Southern Belt to Northern Belt introduced by patriots in 1999; 4th Republic, when Nigeria returned to civil rule, is for equity, natural justice, and harmony of our dear country.
"It is based on equity, natural justice and good conscience that we remind ourselves that since 1999, the South East geopolitical zone is the only geopolitical zone in the Southern Belt which has not presided over Nigeria.
"And it is on record that despite the truism that His Excellencies, Dr Alex Ekwueme and Dr Ogbonnia Onu, were shoved aside in Jos and Kaduna presidential primaries, respectively. Ndigbo albeit voted overwhelmingly for the winner, ex-President, Chief Olusegun Obasanjo of the South West, who served for eight years''.
It recalled that in 2010 and 2015, Ndigbo repeated the same voting pattern by voting overwhelmingly for ex-President, Dr Goodluck Jonathan, adding that it was clear that Ndigbo supported their two Southern brothers, even when South West in 1999 refused to vote for Obasanjo, meaning that `Ndigbo has paid their dues'.