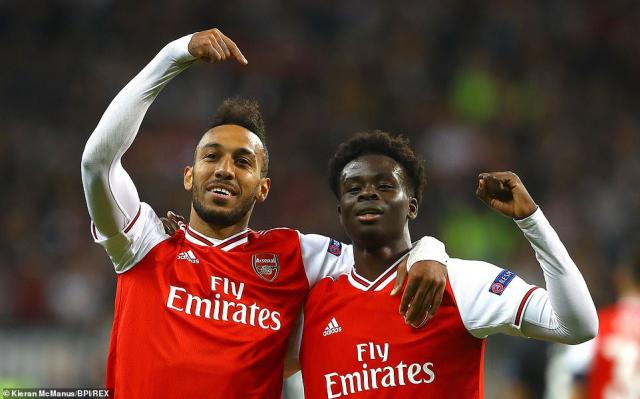 Arsenal forward, Bukayo Saka has come out to say that burnout will not become an issue for him.
He recently revealed that there is no cause for worry over his fitness despite him currently playing as a key player for club and country.
According to him, he cannot come out to say he is tired of playing football because he is presently living his dream by playing for Arsenal and England.
He added that he is still very young, so he has the body and fitness for football matches week in week out.
His words, "It's a lot of minutes but as a kid this is what you dream of.
"So I can't now turn around and say I don't want to play because I am living my dream, playing for England.
"I played all three games – who'd have thought I would do that? So I'm not going to complain.
"I just have to trust the people in charge will manage me in the correct way and continue to help me thrive and progress as a player."
"It's all happened so fast I haven't even had time to think about it,"
"Playing for England is such an honour, it's the highest level you can play at. So I haven't really thought about it too much.
"But I'm going to go home and speak with my family about it – I know they're proud of me. I'm sure they will tell me what they think of it all.
"I'm very happy with the way my week's gone. I'm happy with the boss because he has put a lot of trust in me.
"I'm still young but for him to put me on in these type of games is an honour and it gives me so much confidence.
"I'm also grateful to the players, they took me in, encouraged me a lot and gave me confidence.
"That helped me to go out there and express myself, and I felt in all the games I was given an opportunity, I played well and took my opportunity.
"I am happy with my performances in this international break."