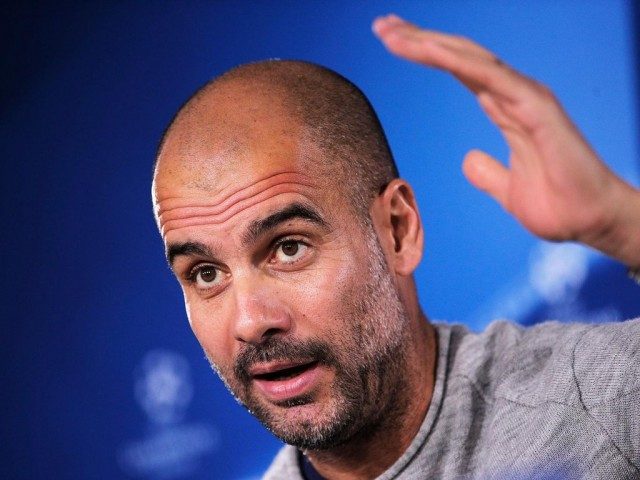 Jose Mourinho was keen to play down the importance of the Manchester derby when he took over at Manchester United in 2016. He was well aware of the interest it would generate given his history with Pep Guardiola, who took over at Manchester City in the same summer, but he was keen to avoid round two in the Premier League.
It was his belief that the rivalry he generated with Guardiola in Spain worked to his advantage. His reasoning was that if he could upset Guardiola and Barcelona, it was likely his Real Madrid team would be the ones to benefit. With La Liga's top two so far ahead of the rest at that time, it was unlikely someone else could swoop in and take advantage.
That, he decided, would not be the case in England. Privately he reasoned that if he got caught up in a battle of wills with City and Guardiola then it would suit Chelsea, Liverpool, Arsenal and Tottenham. There have been flashes of animosity between United and City, Mourinho and Guardiola, but it has not hit the heights it reached in Spain.
Like Mourinho, United supporters of a certain generation often play down the importance of the derby. For them, the biggest game of the season will always be Liverpool at Anfield. After that, it is Liverpool at Old Trafford. United supporters have always wanted to beat City; that is not in question. But it's only since they became serious challengers for titles and trophies that games between the two have generated the hate usually reserved for Liverpool.
"The biggest game of the season for me is Liverpool," says David Johnson, 51, a United regular since the 1970s. "It goes back to when I was a kid. I grew up with them winning everything.
"My son, who's 21, would tell you different. He would probably tell you he'd rather beat City, but then he's grown up with City being competitive."
It is not just in Manchester where that's the case. "Although Manchester City's fan base isn't great in numbers in Scandinavia, the Manchester derby is a big deal as the threat from the 'noisy neighbour,' as Ferguson once described them, has grown over the years," says Eivind Hoth of the Scandinavian supporters' branch. "However, in terms of bragging rights, the derby against Liverpool is still the fieriest one."
United head to the Etihad Stadium this weekend on the back of three consecutive wins, including an impressive 2-1 victory at Juventus on Wednesday, but still with Mourinho's team there is a feeling that you never know what you are going to get.
"The expectations for Sunday is not very optimistic, although United were the last team to beat City at Etihad in the Premier League," says Hoth.
"Jose Mourinho's struggles are obvious while Pep Guardiola is pushing his team further in the right direction. With the derby, you never know."
Throughout the difficult spells in Manchester, when United were winning everything and City were jumping in and out of the Premier League, the derbies were 90-minute opportunities to see these great rivals go toe-to-toe on the same level. Times have changed since then, with City now chasing Premier Leagues and Champions Leagues, but the importance of derby day has not diminished. Nowhere is that more true than with the club's ever-expanding fan base.
"Recently there's been bigger, more important games in the league and the Champions League but yes, the derby surely is highlight of the domestic season — especially when the other club is competing for the title too. Though right now, that's not going so well for them anymore," said Abdullah Mohsin of the Lahore Supporters Club.
"I think it's purely down to the rivalry. The atmosphere and aura that surrounds the derby all the way to Pakistan and many other countries speaks volumes. It's almost like a festival leading up to it."
It's not just for the fans that the game takes on added importance; the players can sense it's a fixture unlike any other they will feature in throughout the season. Former City defender Andy Hinchcliffe remembers that incredible atmosphere. He was in a team full of Manchester-born players that thrashed Sir Alex Ferguson's United 5-1 in 1989; he even scored the final goal.
"I knew from watching previous games how big it was, then to play in it was extraordinary," he said. "To be 20 and playing in a game like that with your mates essentially — it was fantastic. And for it to go the way it did, it doesn't get any better than that."
City looked like they would win the title against United last season until Jose Mourinho's side pulled off a shock comeback to crush what would have been a remarkable day for the fans.
"That avoidable 3-2 defeat to United will stick with City fans," Hinchcliffe added. "It was a fabulous, record-breaking season but to lose to United still carries an awful lot of weight. For the players it might just be another three points on the way to the title and that is being professional, which is understandable, but for the fans it's still a huge game — not just in Manchester but around the world."
Phil Foden may be the only Manchester-born City player currently in the dressing room but the experienced David Silva insists they know it's still a big game for the fans. "Obviously it means a huge amount," the former Spain international said. "We know the importance of the derby and for the people who have been at the game or fans of either club, and in particular City fans.
"It's a great chance the next day when you go into work or see your mates on the street, it's a chance, if you've won, to wind up the red half a little bit."
The same is true for fans outside the city.
"For overseas fans like us, you cannot vouch for 'local' patriotism. Instead, it's about appreciating a project, a game plan, a footballing style," said Ankit Khanna of the Delhi Supporters Club.
"With the contrasting styles the two clubs have had these past few years, it is a war of ideology, too. Other than the usual bragging rights, a City win also helps to bring down United supporters' arrogance, though unfortunately it is a lost cause. A lot of them are too hungover from the Sir Alex Ferguson era."
But speaking to City fans in Manchester and around the world, it's clear they will never get tired of beating their bitter rivals.
"Here in NYC, you never see a United fan because they've nothing to say but, oh God, if their team wins then they come out of their holes and get under your skin, like botflies," said Andrew Tripp of the New York Supporters Club.
Support InfoStride News' Credible Journalism: Only credible journalism can guarantee a fair, accountable and transparent society, including democracy and government. It involves a lot of efforts and money. We need your support. Click here to Donate