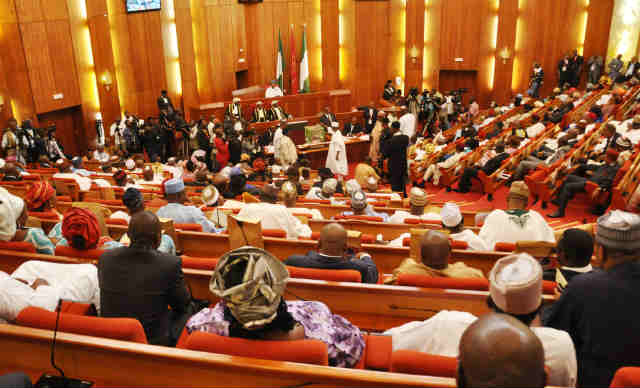 A coalition of over 40 Civil Society Organizations (CSOs), that work to ensure equitable access to vaccines in Nigeria, has commended the 8th Senate for its resolution, which called for meningitis vaccination to be made free in public healthcare facilities across the country.
In a statement signed by Dr. Chizoba Wonodi, the national convener of the coalition – Women Advocates for Vaccine Access (WAVA) – the CSOs "noted with pleasure, the motion on the floor of the Senate calling for free Meningitis C vaccination for all Nigerians."
The group noted that the timely response of the Senate and its readiness to approve a supplementary budget to enable the executive tackle the menace shows that all relevant stakeholders are "responding to the epidemic by ensuring adequate coordination, awareness creation, social mobilization, case management, infection prevention and control, active surveillance, and reactive vaccination in the affected States."
The National Convener of WAVA, Dr. Chizoba Wonodi said: "My heart bleeds for all Nigerians who have lost loved ones or have been hospitalized following the meningitis outbreak in the country.
"We at WAVA are however, consoled by the fact that all arms of government are working together to deal with the outbreak decisively. The resolution by the Senate to support free Meningitis C vaccination and supplementary appropriations to procure the vaccines is highly commendable.
"We urge the National Assembly to go further and appropriate sufficient funds for all vaccines as Nigeria transitions from Gavi support. We laud the efforts of the Federal Ministry of Health (FMoH), the National Centre for Disease Control (NCDC), the National Primary Health Care Development Agency (NPHCDA), the state governments, the World Health Organization and other partners who are dealing with this outbreak."
The National Convener of WAVA concluded by stating that, "the Meningitis C vaccine, like other vaccines, saves lives, prevents illness and saves the cost of treatment. Nigerians should cooperate with the outbreak response and avail themselves of the Meningitis C vaccine.
"Government has an important role to play in assuring that we have vaccines to protect the health of our people. This role is now more important than ever before, as Gavi gradually withdraws its funding support over the next five years. The government and people of Nigeria must rise to the occasion and raise the needed funding for vaccines."