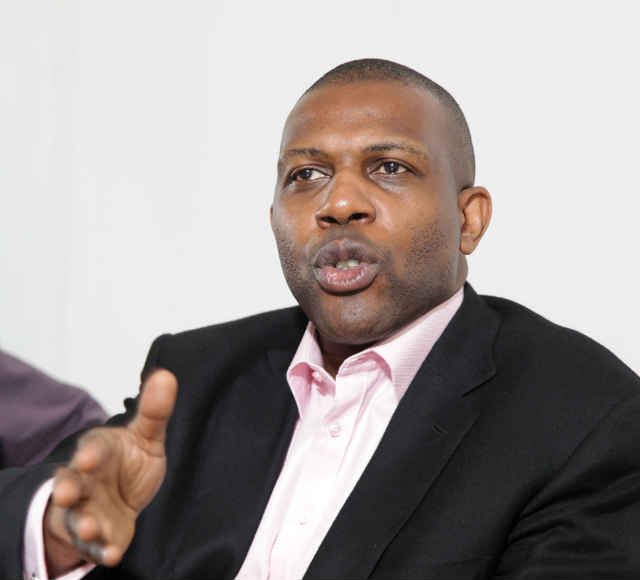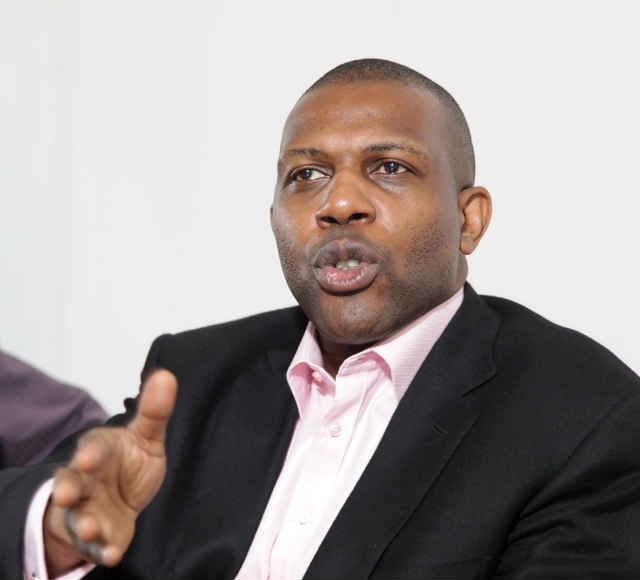 As the news slowly begins to filter out, the magnitude of the decision reached at the Rivers State All Progressives Congress (APC) primaries to field Tonye Cole as the candidate for 2019 is quietly becoming obvious. Leading up to today, he had 4 people to contend with. Magnus Abe, Dumo Lulu-Briggs, Dawari George (all of the APC) and Nyesom Wike of the Peoples Democratic Party (PDP). I expect one or two of his APC contenders to still challenge the outcome, but like I said to Awuse, when he felt sure he could upturn my direct primary victory over him in 2007, "Can an elephant fly?"
In the end, it will be Tonye Cole vs Nyesom Wike and so the forces of light will finally confront the forces of darkness, head to head in a generation defining moment that our children will read about for many decades to come. The task before us is not a walk in the park. Our opponent has money he did not earn, readily placed at his disposal. He is very desperate and he places little or no value on human life. In 2019, by Gods grace, he will be thoroughly demystified. Take my word for it and look forward to that day.
The battle is not about political parties, Riverine or Upland nor is it about ethnic tribes. It is about the future of Rivers state and the need to place value on human life, reaffirm the dignity of Rivers people and enshrine unity amongst all of us. The term "One Rivers, One People" that Tonye Cole oftentimes uses as he tours the state is no mere coincidence. The man is no ethnic jingoist. That's what traveling the world does to you. The man is not short of big ideas. That's what having to think on your global feet does to you. And the man is not afraid. That's attributable to him being a pastor. "All things worketh together for good". I can go on, but let me also observe that the man does not hold a grudge, that is because he knows forward ever and backward never is the way you win, it is the way you govern and it is how you leave a legacy. This is a character trait sorely missing in the current Governor of Rivers state.
While many are celebrating this victory across the length and breadth of Rivers state and beyond, many of his allies, me included, are looking ahead to the task in front of us. Top on our list is reconciliation. Magnus Abe against the wishes of the National Working committee of the party went ahead to conduct what he described as a "primary" and then unashamedly proceeded to declare himself the winner. Such an act for me is not only unfortunate but an exhibition of how much he has alienated himself from the mainstream, all in the pursuit of ambition. If we are unable to pull him back from the brink, we will wish him journey mercies and open the door to a time in the future when calmer heads will prevail.
Magnus is in no position to conduct a primary by himself, supervise it himself and declare himself winner. I expect those with a basic understanding of politics to appreciate this. Governorship primaries are conducted by the national office. Who came from Abuja to conduct his primary? Did INEC send its officers to go to the 319 wards to observe it? That is what you do for a direct primary. Did the decision to conduct indirect primaries in Rivers state by the APC National fly over his head? If all that it takes to send out fake news via established channels is to pay them to cover it, politicians will keep confusing voters and the established channels will lose credibility. Some media stations covered a lie, broadcast it and kept mute waiting for the truth to also go live. There is a difference between being neutral and being truthful. For me, his "primary", is best described as a "nursery", an exercise in futility. The media should take note.
Nobody in their right mind can argue that what transpired in the authentic primary in front of TV cameras and in the full view of national officers, under the supervision of INEC wasn't free, fair and credible. With an overwhelming majority, Tonye Cole now has the mandate of the party to proceed forward and chart a path to victory where to quote him, "women, elders, people with disabilities, youths and students, have a sense of hope and belonging". It is our job to help him deliver. All glory goes to the Man upstairs, our Father, the Almighty, for giving our state the opportunity to reclaim its rightful place at the zenith, among the comity of states.
I want to thank all the other contenders for putting up a spirited fight and would advise them to show uncommon maturity for the interest of our dear state. You've all fought a good fight, but in the end, only one seat was vacant. There is no time for internal wrangling. All energies must now be directed at unseating Nyesom Wike aka the Commissioner for Everything. One reason I decided not to contest was so because us winning, is far more important than me winning. A word is enough for the wise. A big thank you to the state exco under the distinguished Chairmanship of my blood, Ojukaye Flagg Amachree who has always delivered to the highest of standards, the delegates who came out in their numbers to vote and the national officers who did us very proud. Finally I want to thank the security agencies, the ushers and also the APC volunteers for making this primary one of the smoothest primaries ever. Your efforts are not only acknowledged and appreciated; they are an investment that will most certainly pay off. You can take that to the bank.
It is a new day, a new dawn and a new month. And I'm feeling good. Let's get to work. It's time to send the message out, loud and clear. Politics is too important to be left to politicians. Happy Independence Day to us all. Today we have gained our freedom.
Signed,
Prince Tonye T.J.T Princewill
Convener, Riverine APC Leaders
Credit: FAUS Nwaorgu
Support InfoStride News' Credible Journalism: Only credible journalism can guarantee a fair, accountable and transparent society, including democracy and government. It involves a lot of efforts and money. We need your support. Click here to Donate