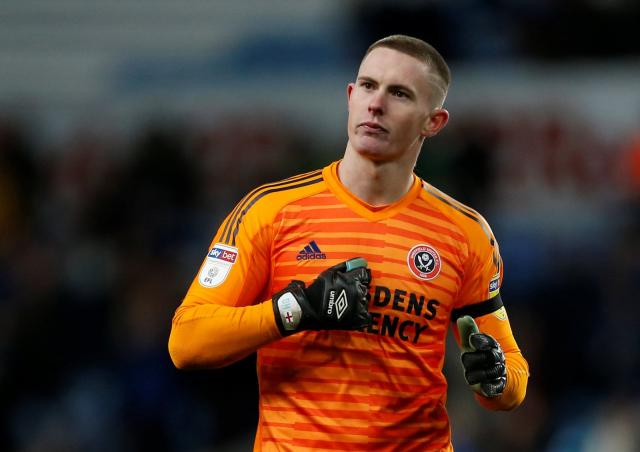 Manchester United manager, Ole Gunnar Solskjaer has come out to say that Dean Henderson is still learning.
Ole recently revealed that the youngster is still developing his all-round game, and should be hailed for his reaction to an early setback vs Sheffield United.
According to him, Henderson had been looking forward to going back to Sheffield, the club he thrived with on loan last season, and he surely gave a good account of himself.
He added that the next match vs Leeds will be a very crucial one because MUFC have been very poor at home this season.
His words, "The good, bad and the ugly, maybe in a different order. He is always learning,"
"He has probably been looking forward to coming back here and to get from that start shows his character for the rest of the game."
"I thought all three goals were excellent. I wanted to test them here today, we knew it was going to be a physical test. The fight, we are going to get kicked. It is one of these games the boys will learn from."
On Leeds, "We need to sort the home form. It is not like it is home and away with these conditions without fans.
"We should be more used to the Old Trafford pitches than these pitches. Sunday is a massive game, we have been waiting for years and we will be ready for it."