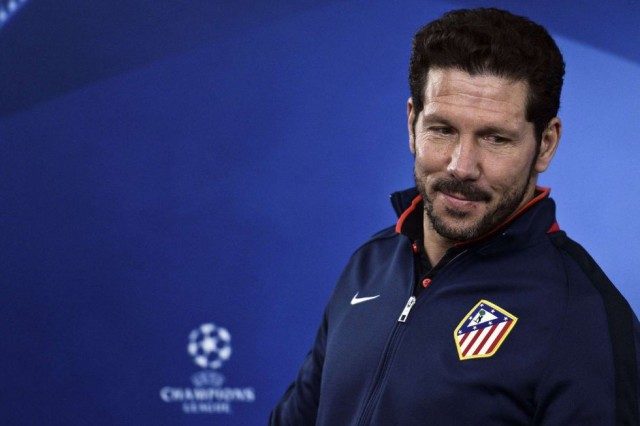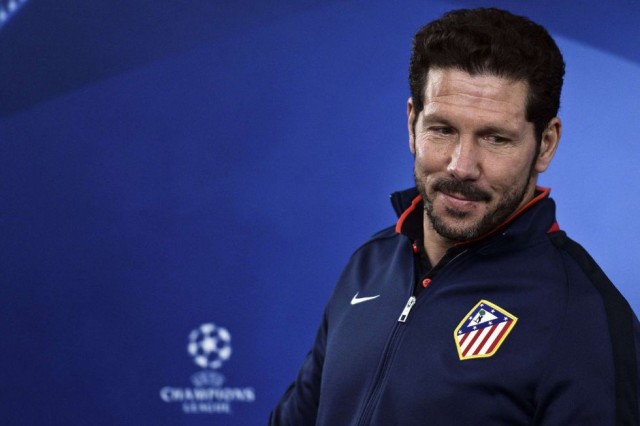 Koke defined it in just two words.
"Nothing happened," said Atletico Madrid's captain. Spain's "other" clasico was no classic. It was supposed to be the best; instead, the headline in the Spanish daily El Pais declared Atletico vs. Barcelona, played at the Wanda Metropolitano last weekend, as the "poorest game of the season."
They weren't just saying it, either: the stats showed it. Between them, Leo Messi, Antoine Griezmann, Luis Suarez, Diego Costa and the 23 other players who joined them produced fewer shots on goal than any other team, in any other game, all season.
For the first time, there was not a single shot in the first half; the first came in the 77th minute, the second in the 82nd, the third in the 90th. And that was that. Jan Oblak and Marc-Andre Ter Stegen didn't make a save. The surprise was that two of the three shots on goal actually went in: "This was a game for 0-0," Koke said afterward.
The best two teams in Spain right now, the game that would decide who went top, kind of did … just not the way they expected. By Sunday night, Barcelona weren't top and Atletico weren't either; Sevilla were.
Atletico and Barcelona had appeared reluctant to take risks, perhaps all the more so after Real Madrid's 3-0 defeat to Eibar earlier in the day: a draw would do. One columnist claimed the game should have been sponsored by a Spanish diaper company: the two teams had been "crapping themselves," in other words. Another described reaching the other team's goal as being "like a journey to the moon." The chess analogies were dusted off too, all the more so amid the stalemate between Magnus Carlsen and Fabian Caruana. It was hardly all-action, still less artistic, although it was pretty violent as chess games go.
If it felt right somehow that neither Atletico nor Barcelona went top of the table after "all" that; it wasn't supposed to be this way. Or maybe it was. Maybe that's the point. Maybe this was not by accident but by design.
"It was tactical, tight, no chances," Simeone said. "I liked my team."
Atletico had led thanks to a header from a corner with 13 minutes to go; it was the 90th minute, the board going up with four minutes added on it, when Ousmane Dembele equalised. "What did Atletico need to have won?" Simeone was asked. "Four fewer minutes," he replied. Then he started giggling. "You set that one up for me to score," he grinned.
But, some suggested, there were other things they needed too, other things they lack. Asked what he could say to fans having played for a draw, Simeone shot back: "Where's that written? That's your opinion. Who played for a draw?" And yet, even if Atletico didn't play for a draw, they'd been four minutes from getting a victory, after all — some suggested that the draw was a consequence of the way they played. Not just against Barcelona, but always.
"It's painful to watch," wrote Javier Matallanas, an Atletico-supporting journalist who was once in the club's youth system.
On Saturday night, Sergio Busquets was asked about Atletico's style, a question that at least partly absolved Barcelona from "blame" (if blame is the word) for what had happened. "It's not fun, but it's their idea," he said. Jordi Alba was asked too; he was cautious, respectful, but he did note: "Personally, I think they have the players to do a bit more."
And so the debate was raised again, a recurring theme that raises many of the usual questions: do managers have a duty to entertain? And if so, which managers? At which clubs? And at what point? At times, it becomes almost an ethical debate, and something coaches tend to recoil from. Simeone, especially.
With Atletico, style, creativity and entertainment — or the supposed lack of them — is a debate that is rarely far away. Simeone knows that; in recent weeks, he has appeared particularly aware, occasionally even a little sensitive. Before their Champions League matchday five game against Monaco, he said: "Football's wonderful because there are so many different styles and opinions; it's like religion or politics. Everyone talks about it, everyone has an opinion, everyone judges." It's a rhetorical formula he has used often, laced with a touch of irony or even irritation. "Wonderful" is one word; you suspect he would happily use others.
"I am very respectful of all systems, all ways of playing; sometimes, people are not respectful of our style and our way," he said.
"We're the only team in Spain that plays like this: that's our strength and we have earned a reputation as a team that's 'annoying.' At first, as a striker, it seems boring but then you see the results," Antoine Griezmann once said. "Annoying" is one word; an opposition manager put it more bluntly following one game, standing there in the tunnel not long after the final whistle. "Horrible," he called them.
Now, if you're Atletico, you probably want opponents to think you're horrible. Simeone has described his team as "uncomfortable" and eulogised the way that Diego Costa, for example, scares opponents. You're not here to make life easy for them. But that first line there is from Griezmann, whose brother once lamented the way the team stepped forward 40 yards, then stepped back 80. After a 0-0 draw at Leganes early one season, another Atletico player stood, shaking his head, frustrated and furious. He didn't want to play that way.
The thing is, Simeone hasn't always appeared to want to either. In fact, Atletico don't always do so: the limitations of their style are often exaggerated, an easy assumption, but their games are also rarely as boring as the accusations aimed at them. One measure of openness, ball in play, has them behind only Madrid and Barcelona, and they have scored only three goals fewer than Madrid. But, yes, there remains an inescapable reality.
Alba suggested that they had players to play a different way and they sometimes do; there have been shifts in both directions. Over the past few years, the players they have added to their squad have often been attacking ones: Lemar is just the latest. Since 2014, their net spend on transfers is €141 million, which, according to AS, is significantly higher than Real Madrid's (€9.7m) although well behind Barcelona (€400m).
Two years running, Atletico evolved into something seemingly a little more expansive and yet both times, it's true, they went back to what they know. Just as it is true that some of those attacking options have not always fitted, in part because they're attacking options. In the end, the search for another striker after Diego Costa led them back to Diego Costa, for example. Just as it is true that this is a team defined by its defence. And one that perhaps needn't be. That's the debate, anyway.
Simeone talks about this style as having "always" been Atletico's throughout history.
"I invite all those who don't know what Atletico is to look again at work, pressure, playing on the counterattack, being defensively strong," he said. "Those who want to change that are going against what Atletico have always been. Historically, this is what Atletico is. This: effort, courageousness, counterattacks, competitiveness. That's the way success has always come and we'll continue that way no matter what they say."
That too is an exaggeration, but he has become unapologetic, doubling down on his approach even while there are nuances, tweaks, variations that are often overlooked. Jose Eulogio Garate, the legendary former Atletico Madrid player, admitted that yes, his team was indeed a counterattacking one, but insisted that it was better to watch than this current team whose style he conceded was defensive, even "boring."
Could they be better if they were different? In terms of squad, players and talent, is there really such a difference between them and Barcelona anymore, Messi apart? Given the problems Madrid and Barcelona have had this season, rather than being happy to be a clear candidate to win the league, might Atletico feel that they have missed an opportunity to have opened up a lead, to have taken more of an advantage?
At times they're accused of playing like a small team, but Eibar manager Jose Luis Mendilibar means it as a compliment when he says, "They're a big team who run like a small team." And can a team change that much? When you change one thing, do you lose another? Can a team go against its nature? And can a coach? Should he?
Especially when it works: that this has served them well is undeniable even if the future might ask different questions or demand different solutions. While Garate's use of the word "boring" led the headlines, the context mattered and it would be unfair to leave it there: he described Atletico as achieving "above expectations" and doing something "incredible." He talked of the "extraordinary value" of what they have done.
That Griezmann quote above ends on him seeing how it works. This summer, he chose to stay at Atletico, not join Barcelona. There are reasons for that.
Fans, too, see that; they have no doubt. Perhaps no one has ever had the impact on Atletico that Simeone has. He stands there in the middle of the noise, directing his team and directing them too. And they respond, immediately, wholeheartedly and unconditionally, even those who might want more from the team or something different. If the football is not as exciting as they might like, it's sure better than it was before. And anyway, there is engagement, entertainment and enjoyment beyond just the football.
If the demands are that they could do more to compete for the biggest prizes, the fact that a scenario like that is even contemplated still amazes at times. The fact that Atletico Madrid hosting the Champions League final is seen as a genuine chance to win the European Cup at home; that they're two points off the top, four above Madrid, and that it is not enough; that they won the league at the Camp Nou, the cup at the Bernabeu and that it wasn't a one-off nor a bygone moment. That they're even here; that we're having this debate.
"Simeone might not like what I do either but he has the decency not to say so," Betis coach Quique Setien once said. Setien represents something very different, committed to an identity and an aesthetic that could hardly be more different. And he says so. But he also says something else.
"What Simeone has achieved is the milk, the business," he says. "I wouldn't even dream of being able to reach the level that he has reached six years in a row. I said I don't much like his football but you can't imagine how much I admire him. If he played like I do, he wouldn't compete with Madrid and Barcelona."
But Atletico do compete with Madrid and Barcelona. And that's the way, most believe, that it should be. And that's quite something, especially as it wasn't always this way.
Support InfoStride News' Credible Journalism: Only credible journalism can guarantee a fair, accountable and transparent society, including democracy and government. It involves a lot of efforts and money. We need your support. Click here to Donate