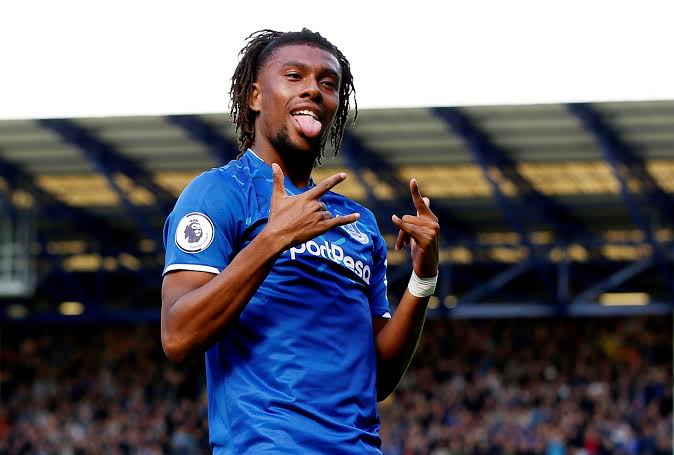 Emmanuel Okocha has come out to say that the career progress of Alex Iwobi is down to his humility and hard work in training.
Emmanuel recently revealed that he is not shocked that the Nigerian's career has reached this current point and he expects him to do better.
According to him, playing for Arsenal, Super Eagles built Iwobi up as a footballer and his recent move to Everton was not a bad one because it will make him more responsible for himself.
He added that comparing Iwobi with Okocha is wrong since the Super Eagles legend should only be compared with players like Ronaldinho, Ronaldo and Messi.
His words, "Alex getting to this point is not a surprise and I know he'll do better. He broke into that level where people started asking questions, comparing him to Jay-Jay [Okocha] because of the relationship,"
"But they forget that he's just another Nigerian like every other guy, playing for Nigeria, playing for Arsenal.
"Playing for Arsenal built him up, people still appreciate that. They were about 24 when they were picked up at seven or eight.
"He played for England youth, captained Arsenal's U19s and U23s. A lot of people went through that and couldn't play for the first team.
"He broke into the first team, stayed for a while, and had this big transfer, a massive transfer for me because the move to Everton made him more responsible for himself.
"He moved away from the family to another city so that's a bigger challenge and he's taking it well."
On compaisons with Jay Jay, "Compare Jay-Jay with the likes of Ronaldinho, Ronaldo and Messi [not Iwobi],"
"In this era don't compare anybody with Messi, that would be unfair. That would put the young man under unnecessary pressure."