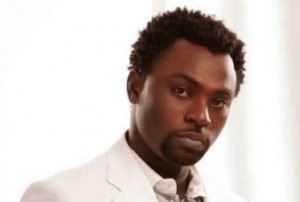 Singer Etcetera is really beginning to annoy me now. He has written another article and this one is titled 'We entertainers are prostitutes to telecoms giants'………what bothers me is the word "WE", Etcetera, you have no endorsements neither have you been approached by any one so what are you talking about???
Anyways, read the article below: –
It all started around 2000 AD, just right after the millennium bug had been crushed. A new era had just begun. With it came the beginning of what is known today as corporate prostitution. The telcos had just landed with their base stations with billions of dollars to spend. At a time when Plantashun Boiz ruled the 36 states and the federal capital territory was left for Age Beeka and his angel Angelica. When the Remedies was Hip hop and the hustle was done with pure zeal and autotune and Styl-plus were still in their mothers' wombs. Now just a little more than a decade after, in the year 2014, the telcos and their billions have taken over. The whoring has finally begun.
With the telcos unashamedly fighting over entertainers' right before our very eyes, Saka will easily take home the award for the entertainment prostitute of the year. Having slept with two competing brands without any remorse, musically, Saka's action is called a portamento. But do we expect Saka to be wary of jumping from one telco's bed to another knowing that there are no sexually transmitted diseases involved in the act? Of course, every Tom, man-hood and Harry is hoping for a whoring opportunity of such magnitude. Should we blame the entertainers for not playing hard to get when the telcos flirt around them?
When the first and most important rule of any engagement, especially in entertainment is "money for hand back for ground," and we all need no reminder of the current economic situation in the country. "Any revenue is good revenue" has become the adopted mantra for every youth whether in entertainment or corporate Nigeria. It is no longer news that the telcos are not providing services commensurate with their subscribers' expectations.
When the telcos landed in Nigeria, phones and sim cards were sold for 65,000 but today, they are freely shared on the streets for everyone. How come the sim cards were not issued for free at the very beginning? Should you endorse a brand that has exploited your loyal fans who gave you the popularity for brands to recognise you?
Now this leaves us wondering where the allegiance of the entertainers lies. Is it to the brand or to their conscience? As an entertainer, do you really love the brand you endorse? Do you really believe in the efficacy of their products and services? Shouldn't this be considered before associating your reputation with the brand? An entertainer who is asked to endorse a product of an oil company, would you take into consideration the environmental degradation caused by the activities of such oil companies?
Shyla Nelson, a renowned American opera singer and environmentalist came to Nigeria in 2012 to promote her save the earth campaign. She needed financing and support for her wonderful world view project from top Nigerian brands. But she refused sponsorship from some major oil companies because of the damage caused by their activities in their host communities.
Back to the telcos, when the chairman of a popular telco calls, very few entertainers in the world can say no. In fact, most entertainers are lobbying to be called by the chairman, even with the knowledge that endorsement deals are like prison sentences. But it is a prison sentence the entertainers are willing to serve because the "pay" is good.
It is correct to say that the conscience of every entertainer should be pricked before aligning with brands. It shouldn't be all about the money. You should also consider how your relationship with these brands affects your image. There have been instances where entertainers who have never tasted alcoholic beverages before are compelled to consume such beverages because they signed product endorsement deals.
Do you really love the brand you endorse? What would you say of the incident of Mike Ezuronye, the popular Nollywood star who threw the Nigerian blogosphere agog recently with his picture on instagram with MTN boldly written at a top corner? Posing with an MTN backdrop would have seemed normal for anyone else but Mike Ezuronye who is an Airtel ambassador. It was an intriguing spectacle how he was subpoenaed, tried and found guilty by the internet court of justice (ITJ) for franternising with a competing brand.
But the good thing for Mike Ezuronye is that the internet court just like the EFCC and ICPC, is a toothless bulldog. So, the case between Mike Ezuronye and the olofofos of the internet was adjourned and the new date for the hearing is yet to be communicated to us. Let us all rise as the court goes on recess for now. But we will certainly resume proceedings next week Saturday.
Support InfoStride News' Credible Journalism: Only credible journalism can guarantee a fair, accountable and transparent society, including democracy and government. It involves a lot of efforts and money. We need your support. Click here to Donate