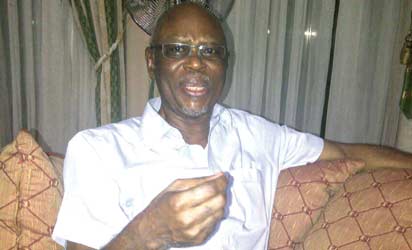 Following the success of its inaugural National Convention in Abuja on Friday, which produced first executive governor of Edo State, Chief John Odigie-Oyegun as its national chairman, the All Progressives Congress, APC, says it has begun the process of reconciling aggrieved members.
Indications were rife weekend that some chieftains of APC were set to dump the party for the Peoples Democratic Party, PDP, as a result of losing out in the election of National Executives for the party.
Already, the PDP has reportedly started courting such aggrieved members with the aim of luring them to join its fold.
But the newly elected party chairman, Odigie-Oyegun, said: "We have started our reconciliation, right from day one; we will extend our hands of fellowship to those aggrieved. In my acceptance speech, I called for forgiveness and healing of rifts.
"In one week or two, I will unfold my plans for the party, which will carry everyone along. This mandate is not about me; it is about changing Nigeria for better".
On the felicitations from PDP on the outcome of the convention, the APC chairman said: "I welcome it but I hope it is a spirit that goes deep down. This is the time for politics of issues; politics of principle and politics that recognises that the cardinal preoccupation of government is service to the masses.
"Service to the people is the main justification for the legitimacy of any government", Odigie-Oyegun added.