In a groundbreaking stride towards bolstering online security and simplifying user authentication, Google is ushering in an era where passwords may become obsolete.
The tech giant is embarking on a mission to persuade users to transition from traditional passwords to "passkeys," a more secure, convenient, and user-friendly alternative. This move not only aims to enhance personal cybersecurity but also marks a significant shift in how we access and protect our digital accounts.
Passwords once hailed as the primary gatekeepers of our digital lives, have faced mounting criticism in recent years. Cybersecurity experts have long warned about the vulnerabilities associated with passwords, emphasizing that they can lead to devastating hack attacks. The shortcomings of passwords are evident in users frequently opting for simple and easily guessable combinations or reusing the same password across multiple websites, making them prime targets for cybercriminals. Even if users select strong and unique passwords, there is no guarantee of protection, as data breaches or hacking attempts can compromise these credentials.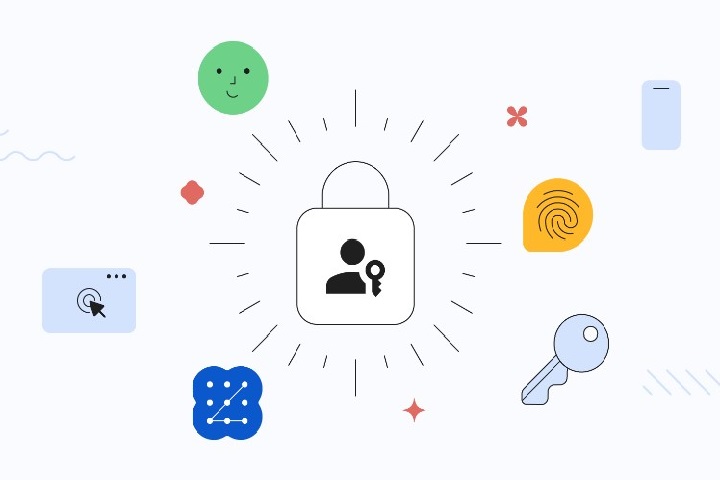 In contrast, passkeys offer a far more secure and user-friendly means of authentication. By replacing traditional passwords with passkeys, users can employ the same biometric methods used to unlock their devices, such as Face ID or Touch ID on iPhones, or equivalent methods on Android devices. These authentication systems employ "secure cryptography" to safeguard passkeys, ensuring they remain confidential and resistant to theft or unauthorized access.
One of the immediate benefits of passkeys is their capacity to alleviate the burden of memorizing complex strings of characters and special symbols typically associated with passwords. Users can bid farewell to the frustration of recalling numerous passwords and instead rely on their chosen biometric authentication method, which is not only more convenient but also virtually immune to phishing attacks.
Google is now making passkeys the default authentication method for personal Google Accounts. In the coming weeks, users will encounter pop-up prompts encouraging them to try passkeys when signing in. Additionally, Google Account settings will feature the "Skip password when possible" option preselected.
To get started with passkeys, users need to configure them for their accounts. While not all online accounts currently support passkeys, Google Accounts have been equipped with this functionality. Users can follow straightforward instructions to set up a passkey, after which they can embrace this more secure login method. The simplicity of using passkeys lies in the fact that a simple fingerprint, face scan, or PIN is all that's needed to unlock the account. For those who prefer the traditional method, the option to use a password remains available.
Despite this visionary shift, Google acknowledges that it may take time for users to fully embrace passkeys, and passwords are likely to coexist for a transitional period. However, Google is resolute in its mission to promote passkeys as the future of online security, with the ultimate goal of rendering passwords obsolete.
The tech giant is actively encouraging the industry to adopt passkeys more widely, envisioning a future where passwords become a rarity. As technology continues to evolve, users may soon find themselves liberated from the hassles of password management and enjoy a safer and more streamlined online experience.
Google's initiative to phase out traditional passwords in favour of passkeys represents a significant step towards enhancing online security. By simplifying the login process and bolstering the protection of personal data, this shift is poised to revolutionize the way we access and safeguard our digital identities. While passwords may linger for a while, Google's resolute push for passkeys underscores the inevitability of change in the realm of online security, with a future where passwords may indeed become a relic of the past.
Support InfoStride News' Credible Journalism: Only credible journalism can guarantee a fair, accountable and transparent society, including democracy and government. It involves a lot of efforts and money. We need your support. Click here to Donate